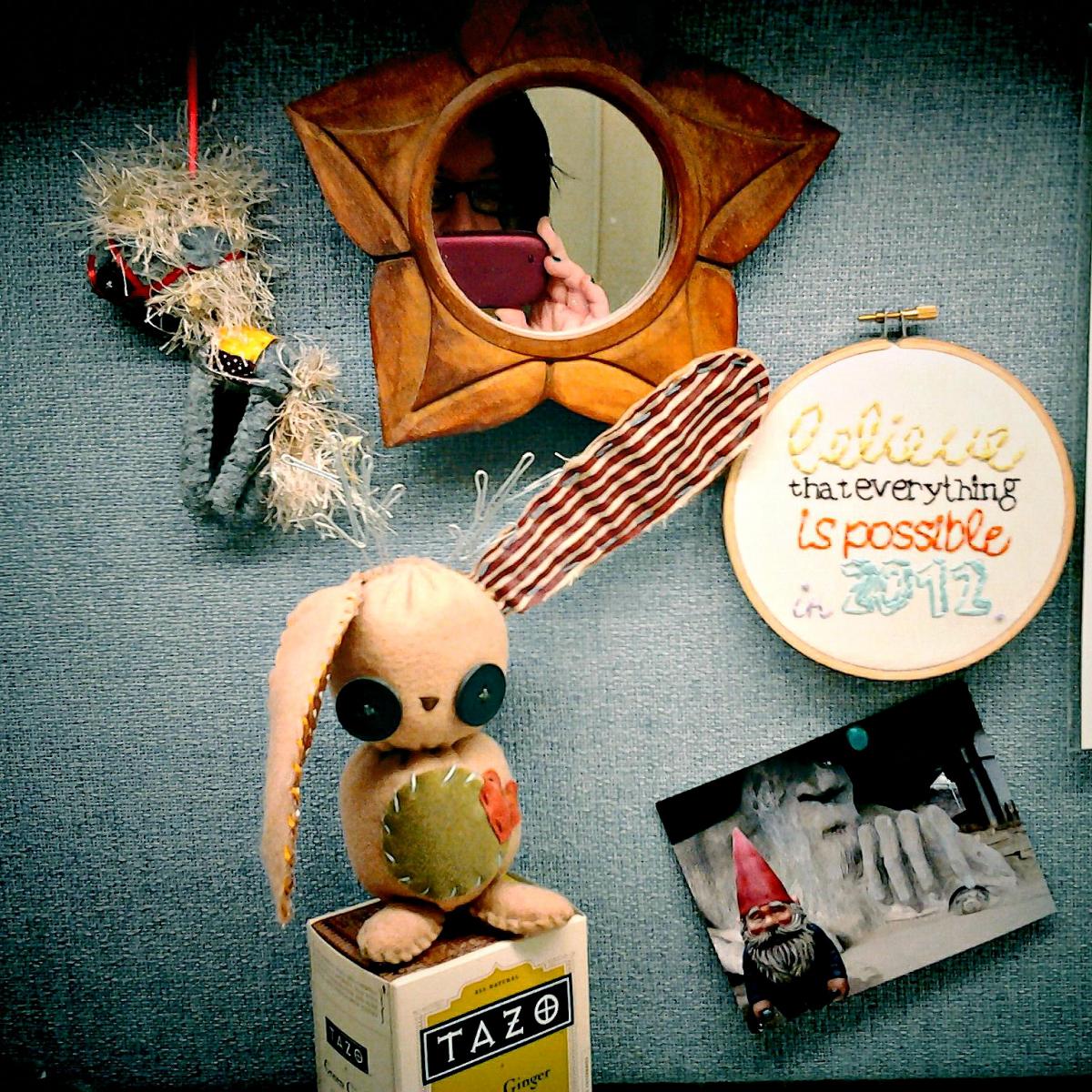 1. kateri's
so, that happened and i've wanted to write about it since i mailed the last one out. by that time, it had become clear that "everything," however positive my intentions meant EVERYTHING. there were deaths and illness, setbacks and a few broken hearts. but there were also engagements, births, weddings, new love, new jobs... one thing is certain - it was a big, weird year for just about everyone i know. it just all seemed so complicated and whenever i sat down to write i got stuck.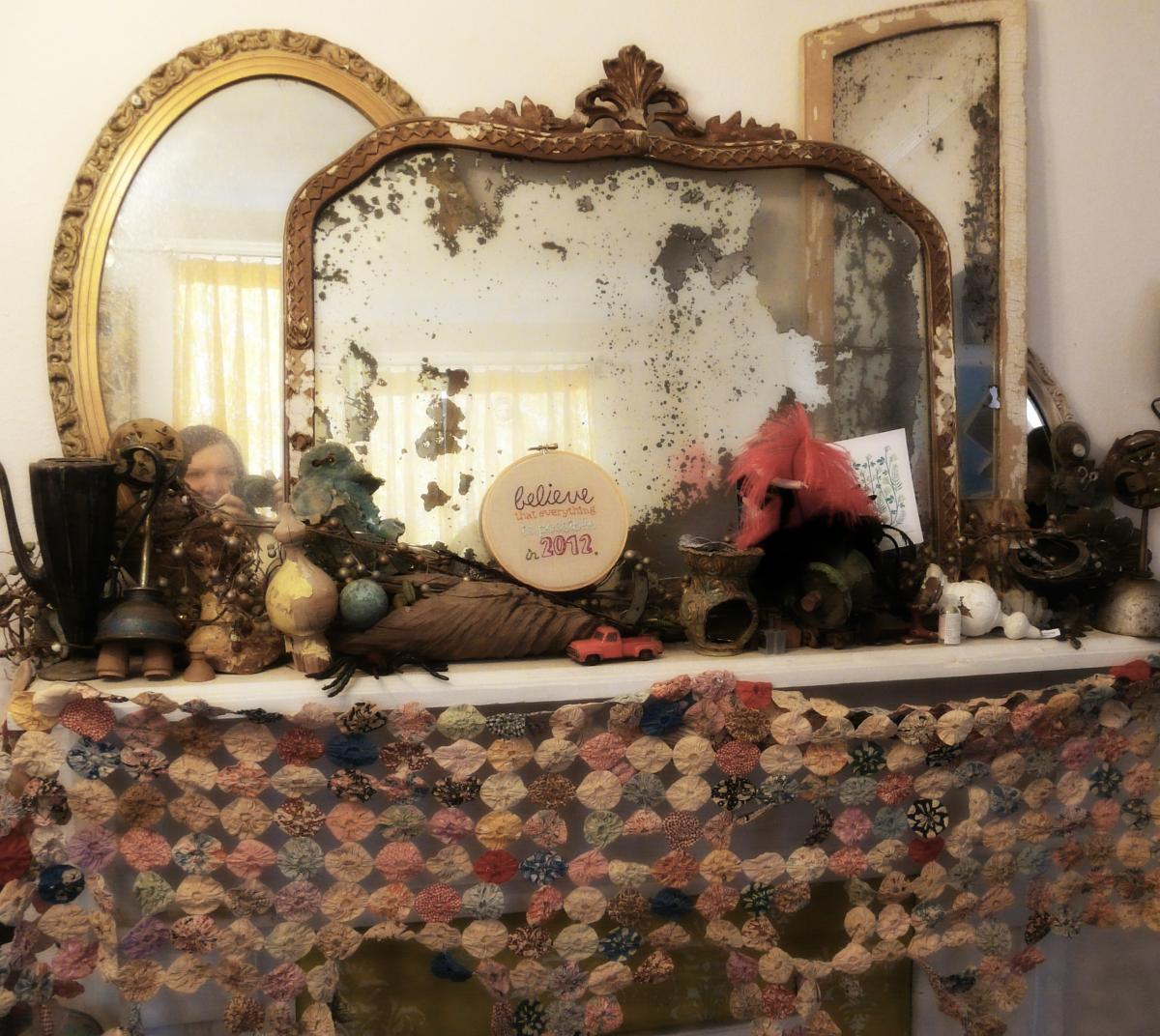 2. kerry's
for us shamptons, 2012 has been awesome. shawn's in two bands - the harvey girls and lovebomb gogo. i don't think he could be happier (or busier.) i wrote a book and have plans to write at least two more. that's in addition to working a ton, going on some adventures, and facing a few road blocks. last week, i was on the phone with a friend i hadn't talked to in a few months. we were catching up. she told me that hearing about my year was exhausting, in the best possible way. i understood. i can't really wrap my head around my 2012 entirely.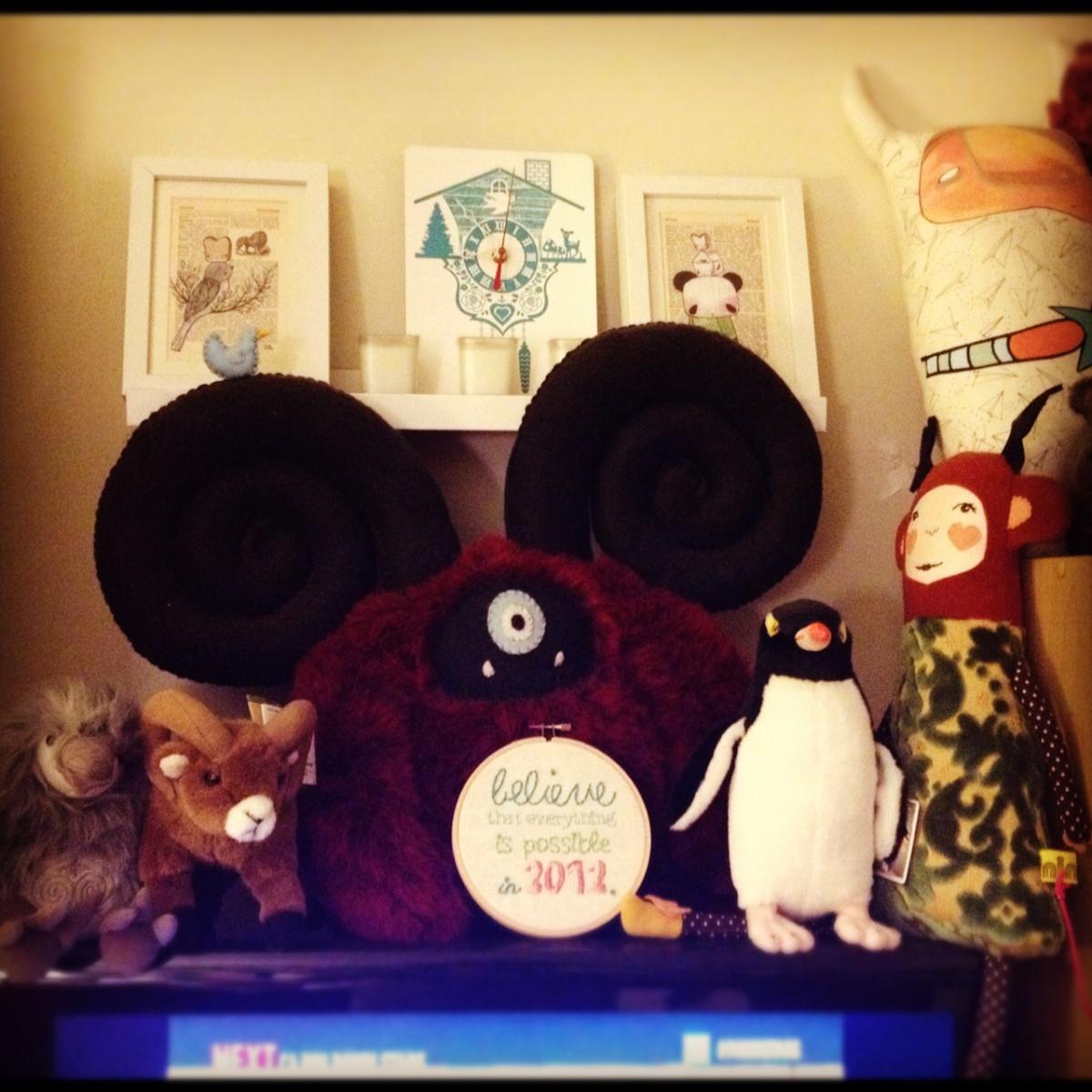 3. diane's
i decided the year was ending and i had to finally write this post but that i didn't need to overthink it to much. i decided saying, "so that happened," was kind of enough. i don't need to wax on. there isn't time. 2013 starts soon.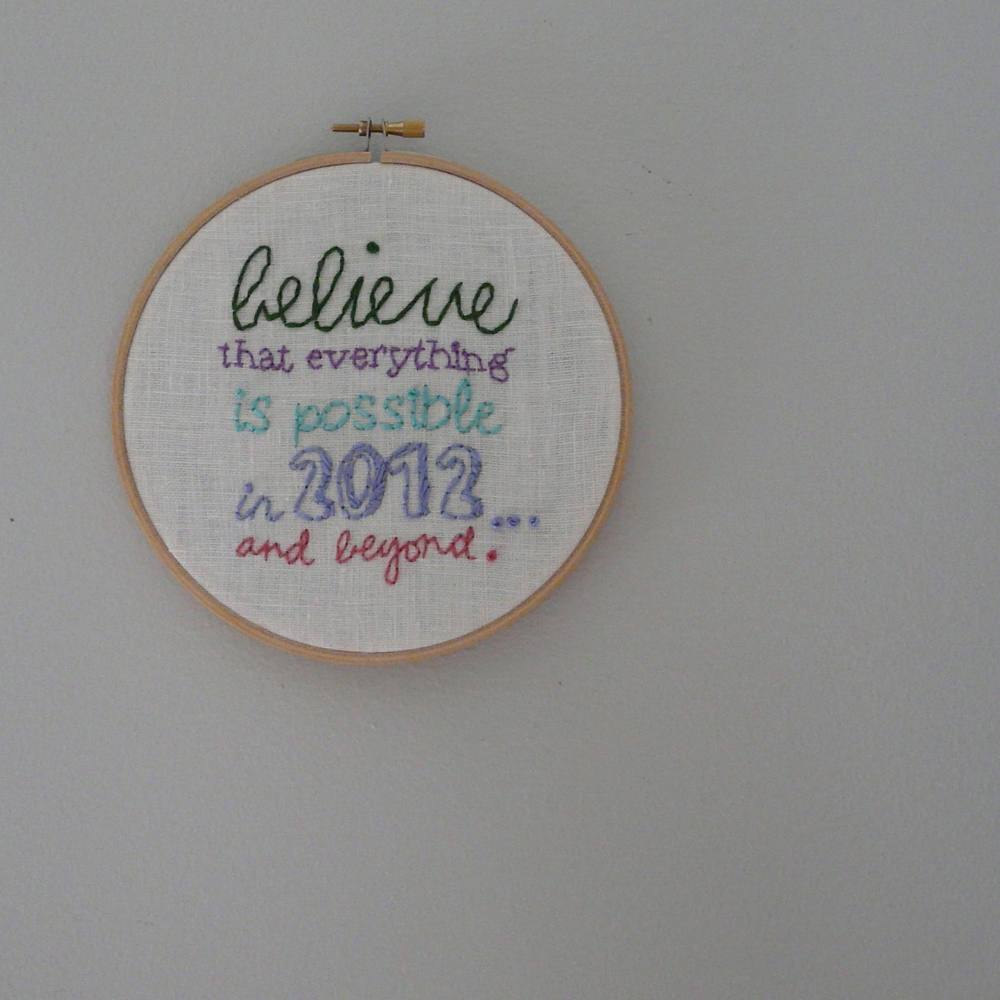 this one was made to replace one that got lost in the mail. i added the "and beyond" because it was mailed in the late summer.
i started planning for 2013 in august. i, of course, did not start embroidering until this week. i am not too worried. i'm only making 12 this year. well, 13. would you believe of the 63 i made that year that i didn't keep on for myself last year? of course you would. SIXTY THREE. my original limit was 20, then 25, then 50. so anyway, 12 of these will arrive in mailboxes in the next couple of week.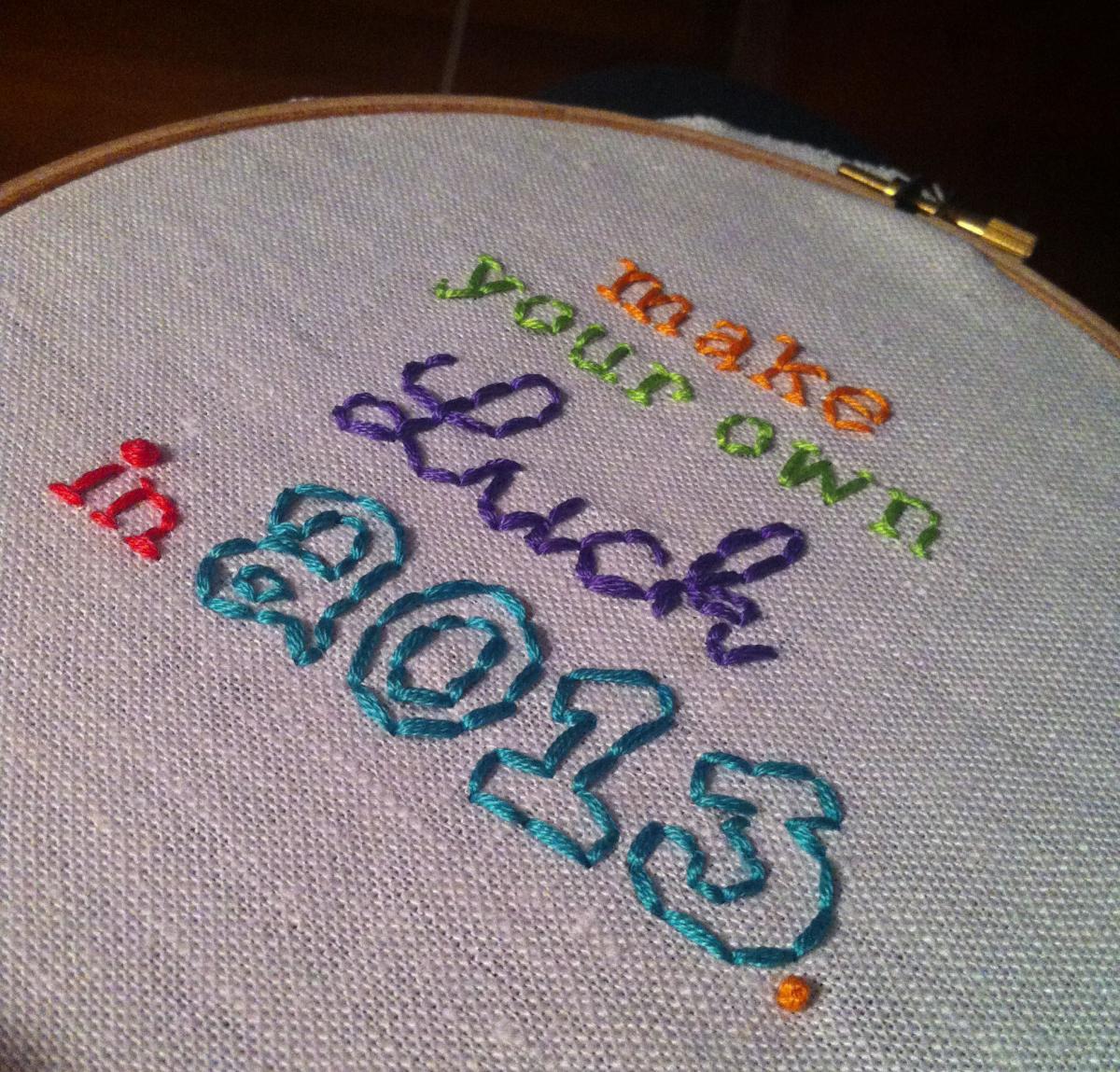 like last year, you can make your own. the pattern is here as well as some pictures of last year's in their new homes. i'll be adding pictures to the set throughout the year and would love to add yours if you end up making one!
happy 2013, ya'll. its your lucky year!
Posted in:
|
permalink
|
1 comment(s)