we're in progress of getting our house, our stuff, ourselves ready to move. its a little gut-wrenching and a lot exciting. we're irritable. we're exhausted. and the uncertainty of everything seems to be getting to us. we bicker. over nothing. there have been tears. good times at shampton industries.
we turned a corner. we've acknowledged that its happening and that really seems to have helped. we also made an enormous amount of progress in the house and stuff department. we've gotten rid of a ton of stuff. we've painted. we've cleaned. it sounds crazy but the house feels lighter.
the last few days even our animals seemed unsettled. but today, when we finished the bedroom, this is how i found my cat. even he seems chill.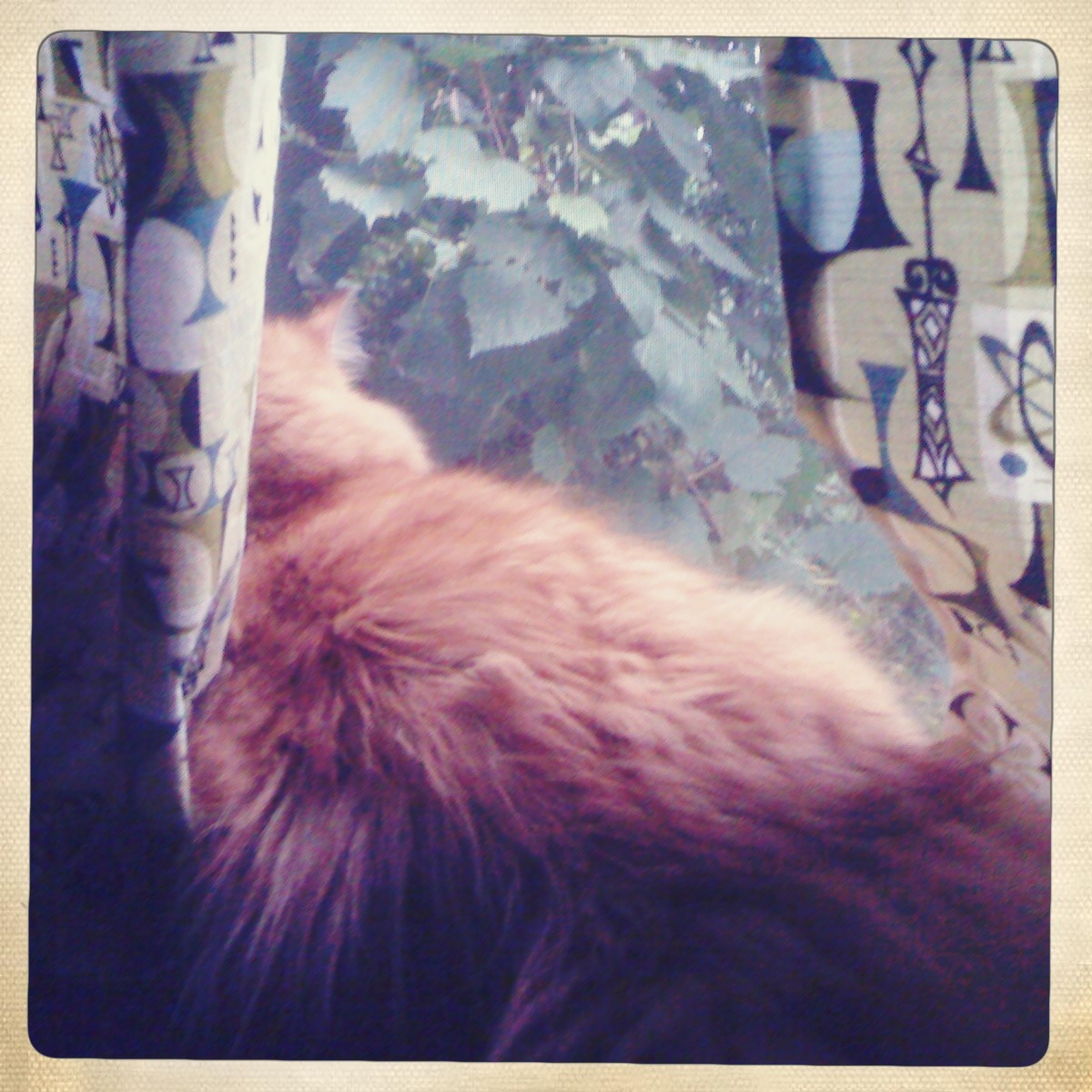 we are all like water, my friends.
Posted in:
|
permalink
|
0 comment(s)