etsy's been busy for both cookoorikoo and pixelparty. we've had a few good shows. i've been making things with reckless abandon. new things to keep the shops stocked and fresh looking as well as backstock for crafty wonderland. my days start early and end late, sometimes long after even shawn and monkey have gone to bed. i'm tired all the time. i figure i'll catch up on my sleep next week, once crafty wonderland is over.
but i'm also really happy. i'm shocked that i can string a sentence together after writing an entire book during the beginning of the busy holiday season. anyway, i'm pleasantly surprised that, after november's mental exhaustion, i keep waking up with ideas - for things to make and for the book. (although those are just getting written in a notebook for now. editing comes after sleep.)
so, here's a few of the new things i've made this week: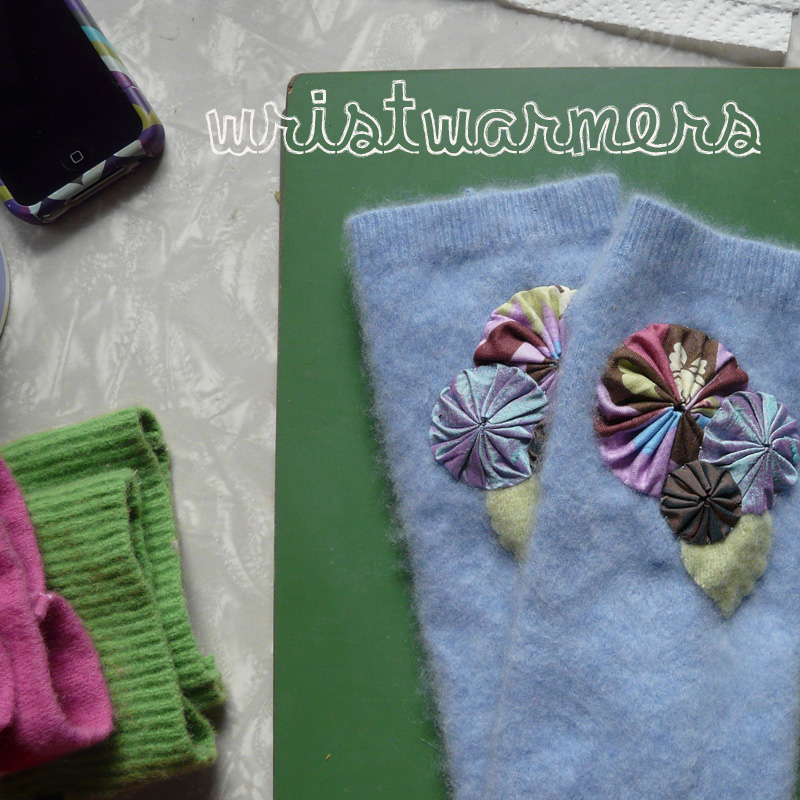 wristwarmers! i've been making these since my first cookoorikoo holiday season. some seasons they sell like crazy, sometimes they don't - there's no predicting. so, i made a small number of pairs this year in some great stripes and extra cozy cashmeres!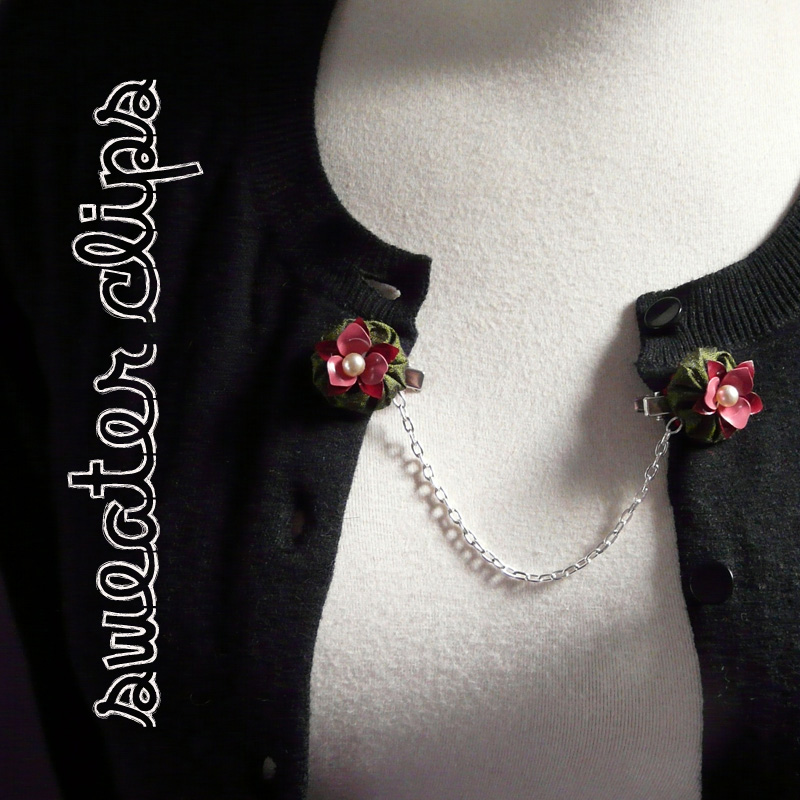 i have a few pairs of vintage sweater clips. also, i am always looking at the things i love and wondering if they could be made out of yoyos. so, i've wanted to try and make yoyo sweater clips forever. i finally got around to it earlier this year and had a friend beta-test them for me. she loved them! yay! made a bunch and they sat int the shop, unloved. boo! but wouldn't you know it? they've started to sell this holiday season! yay again! so, i made a few more pairs. (these are my favorite!)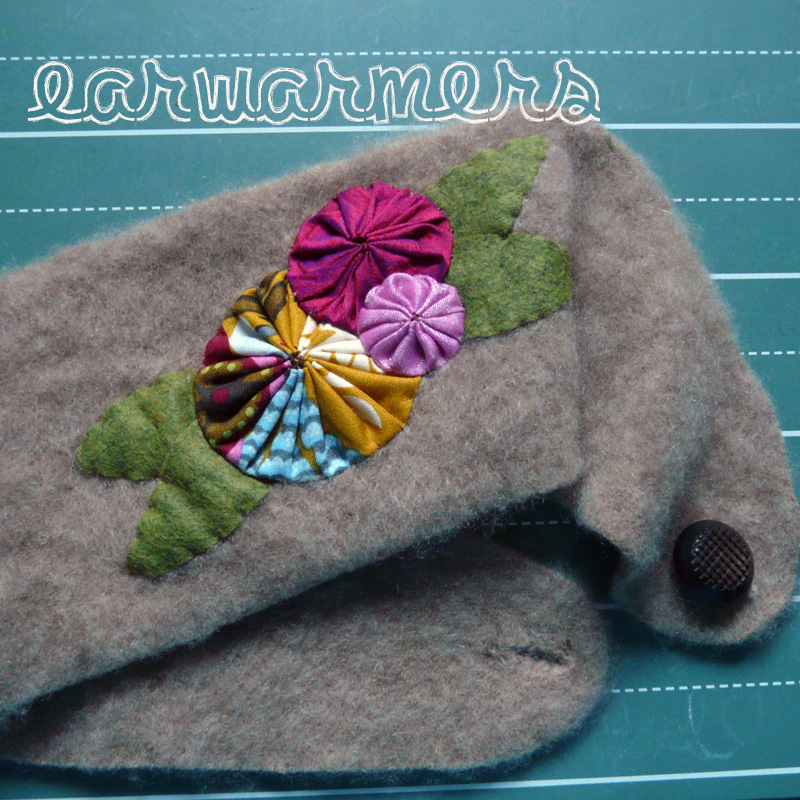 natalie suggested i make earwarmers toward the end of last winter. i think at the time i didn't want to encourage winter to linger so i put a note on my bulletin board for this year. last saturday was the day. i made over a dozen and ended up keeping one like the one pictured here for myself. they're all made with felted cashmere and are amazingly soft and warm. if you're like me, you won't want to take them off!
there's also a bunch of really fun new stuff in the pixelparty shop. a giant nintendo controller for your wall, some fun new jewelry and something rad for all you happy mac lovers is coming soon.
cookoorikoo is about to hit two big milestones on etsy: 3000 sales and my six year etsyversary. i'm pretty excited about both. my fingers and toes are crossed that i can hit 3000 this year. that would be a nice high note to end the year on. although really, 2012 has been pretty great for me. reaching 3000 would just be bonus points, along with kateri moving to portland in a few weeks.
and if you're in portland this weekend, come say hi!
Posted in:
|
permalink
|
0 comment(s)