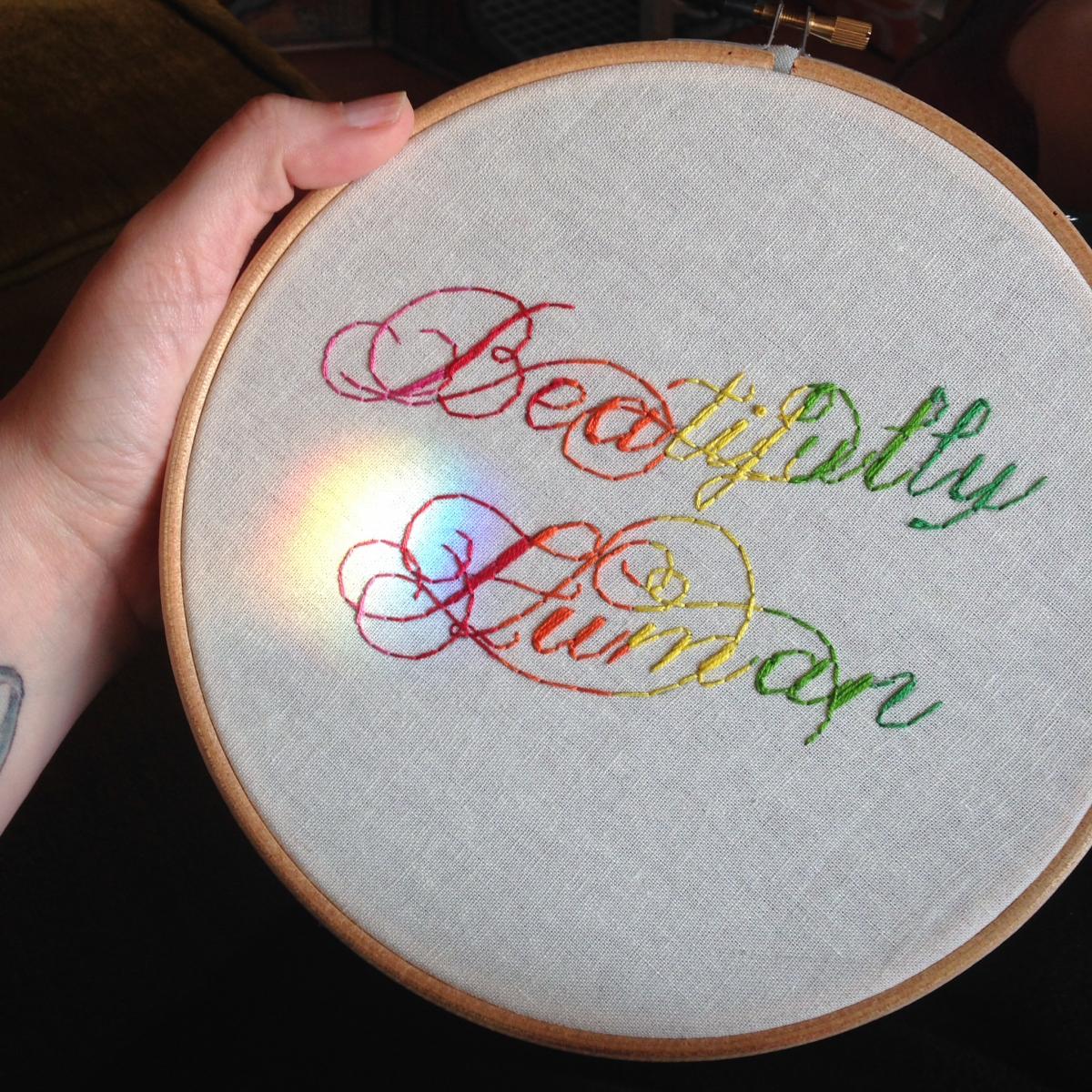 i had been listening to jill scott's beautifully human last week and wrote the words "beautifully human" on my to-stitch list. yesterday morning i was wondering how hard it would be to do a gradual color change throughout a word and decided this was the perfect project. i quickly got to work and loved how it came out.
i was excited and posted it to the interwebs. people were liking it and commenting really positively. shawn saw it and loved it.
here's the thing: beautifully is misspelled. dammit.
we went out to dinner and when we returned, a couple hours later, i sat down on the couch to watch walking dead and finishing that night's stitching pile. i took a quick look at this piece sitting there and died a little. "beatifully!" wtf?! i then scurried about the internet, deleting it from all the places i'd posted it. i was mortified.
about fifteen minutes later, i wasn't. at all. i started laughing and couldn't stop. and i couldn't believe that i'd flipped the way i had.
i could write a novel length blog post about this. about how typos were the bane of my existence in my old life and how i had people lining up to point them out. about the "need" to control one's online image. about my new ability to embrace imperfection. but i'm not going to. because this isn't my old life. no one cheerfully called me to point out my mistake. no one seemed to notice it. and i don't actually care about my online image all that much except that i'd like it to be authentically me, typos and all. also, whatever. no big deal. i am human. i make mistakes. i can laugh about them now and even love them a little.
i ignored the rest of my pile for a little while and remade it, smiling through each and every single stitch. beautifully human.
this morning, i asked shawn how he hadn't noticed the mistake. he just laughed and said, "i can't read cursive. all i see is fancy letters and pretty colors." then he very sweetly asked if he could keep "beatifully human." he said the mistake just made it more awesome, more beautiful.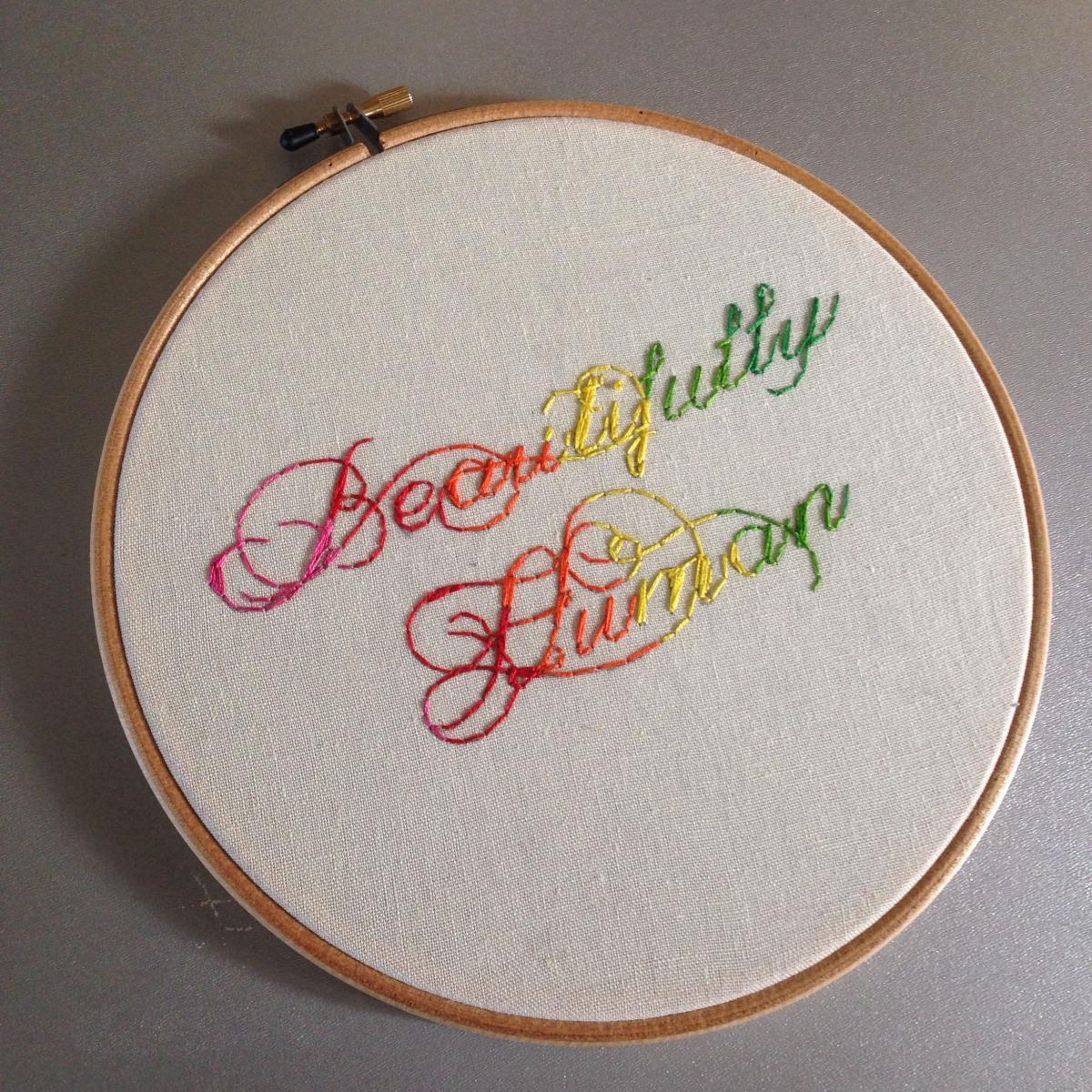 and now, because its monday, a song from beautifully human:
Posted in:
|
permalink
|
0 comment(s)