we had ripe bananas and i always try to make shawn a treat for when he comes home from skiing. so, muffins. i started with this recipe which i saw on pinterest and made a few changes. i wanted to make them as muffins and i was out of sour cream - but i had creme fraiche. so, i went at at and Oh Em Gee. moist, chocolatey but not too chocolately, perfectly bananaey with a slighty crisp muffin top. and the banana slices just started to carmelize when i pulled them from the oven. amazing.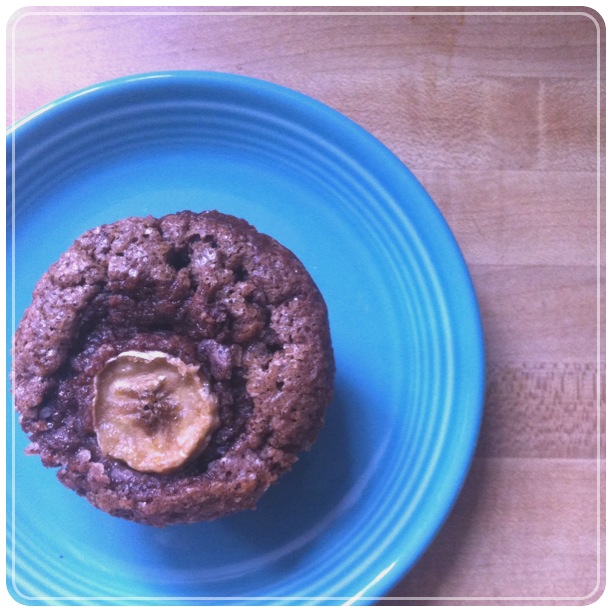 here's the recipe with my minor changes:
ingredients
1 stick of salted butter, softened to room temperature
1/2 cup sugar
1 egg
3 large ripened bananas mashed
2 tsp. vanilla
1 1/2 cup flour
1 1/2 tsp. baking soda
3 tbsp. cocoa powder
3/4 cup of cream fraiche (or sour cream. i'm betting plain yogurt would work too.)
1 cup of chocolate chips
12 thin slices of banana
raw sugar for finishing
instructions
preheat over to 350 degrees.
grease a muffin pan.
in a large bowl, cream butter and sugar together. stir in egg, mashed bananas, sour cream, and vanilla until well blended.
add baking soda, cocoa, and flour.
mix everything until well incorporated
add chocolate chips and nuts
fill muffins 3/4 full in pan and place banana slice on top of each. liberally sprinkle muffin tops with raw sugar.
bake 40ish minutes - until a toothpick or fork comes out clean.
cool on a rack. remove from the tin. YUM.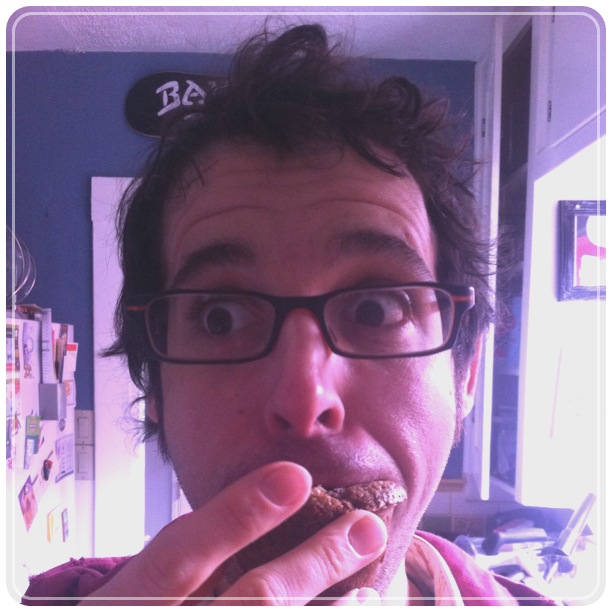 they so amazing i think shawn's going to eat them ALL and he won't even check with me to see if i want the last one. why do i insist on making him a treat to come home to after skiing? oh, yeah. because he's cute.
Posted in:
|
permalink
|
0 comment(s)