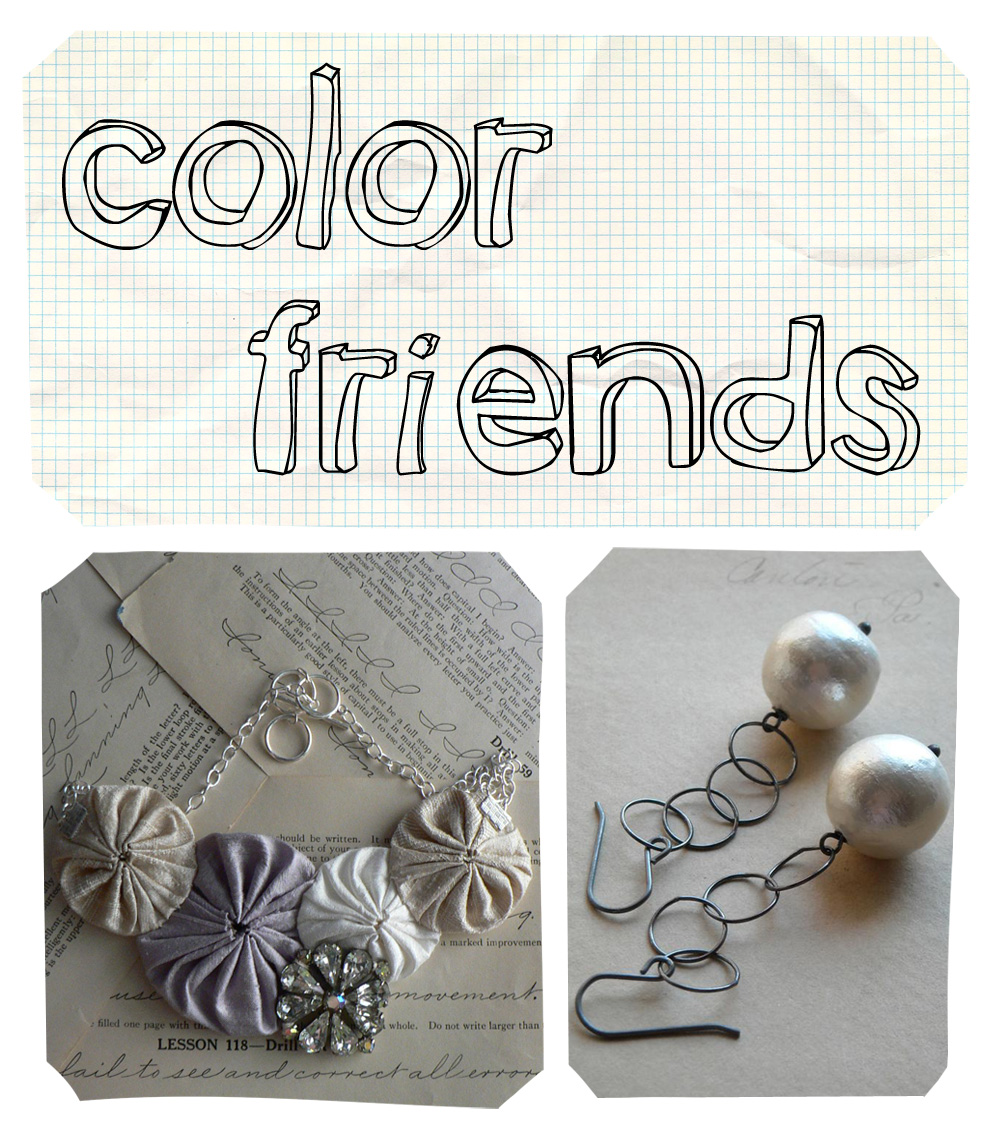 champagne supernova necklace / loft earrings
natalie brought it to our attention - my necklace and kateri's earrings worked perfectly together. she'd worn the two pieces pictured above and received many, many compliments. then morgan, a good customer and friend, tweeted this:
this made kateri and i endlessly happy. we spent a couple of years worth of saturday nights, hanging out at my house, watching movies and making things. we would save pieces that were giving us trouble during the week to show the other. we would gather stacks of supplies and hope that the idea fairy would stop for a visit. most saturdays she did. and more often than not the things we made were quite complimetary.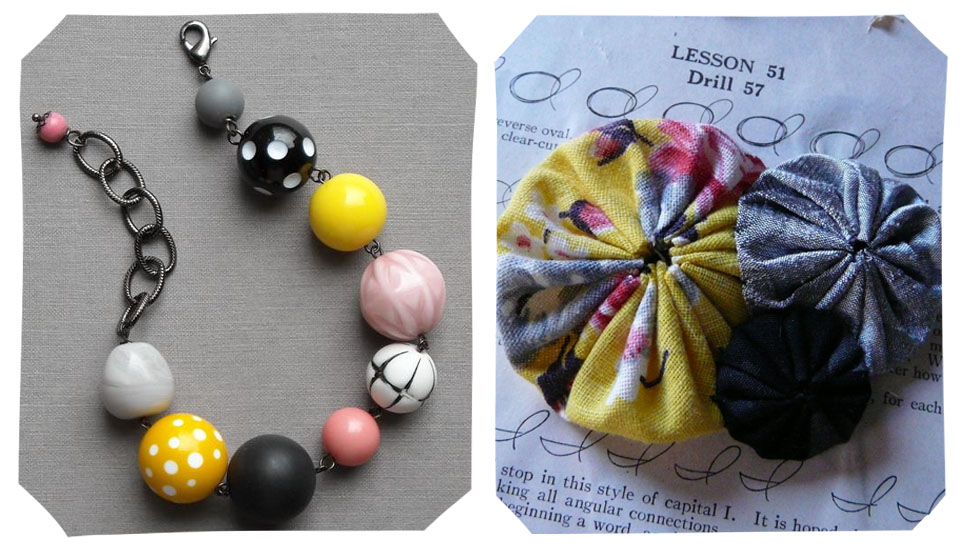 tea cake bracelet / old rose barrette
this has been a hard part of living 2000 miles away from one another. no more saturday nights. occasionally we'll have saturday night on the phone, watching a movie (or two) while making things and chatting. its not the same though. obviously. we can't see what the other is working on. we can't hold something up and say, "what's wrong with this?" even so, we're making it work.
despite the distance, there are still times it happens totally on accident. i just noticed these two pieces in someone's favorites next to one another. you'd think we'd planned it but no, they're just color friends.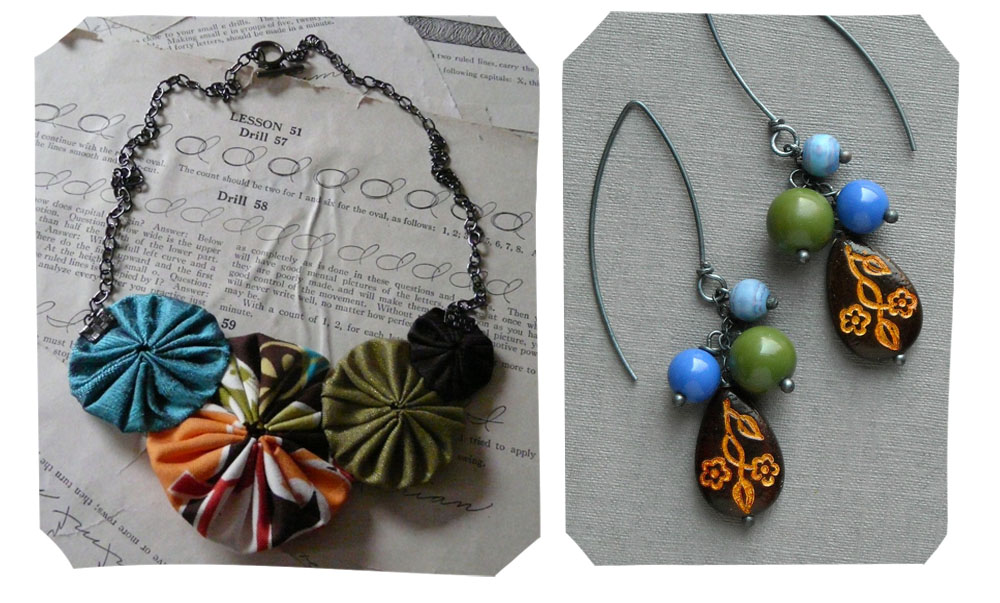 apple picking necklace / autumn nocturne earrings
and sometimes we make things that go together totally on purpose. because that's what color friends do.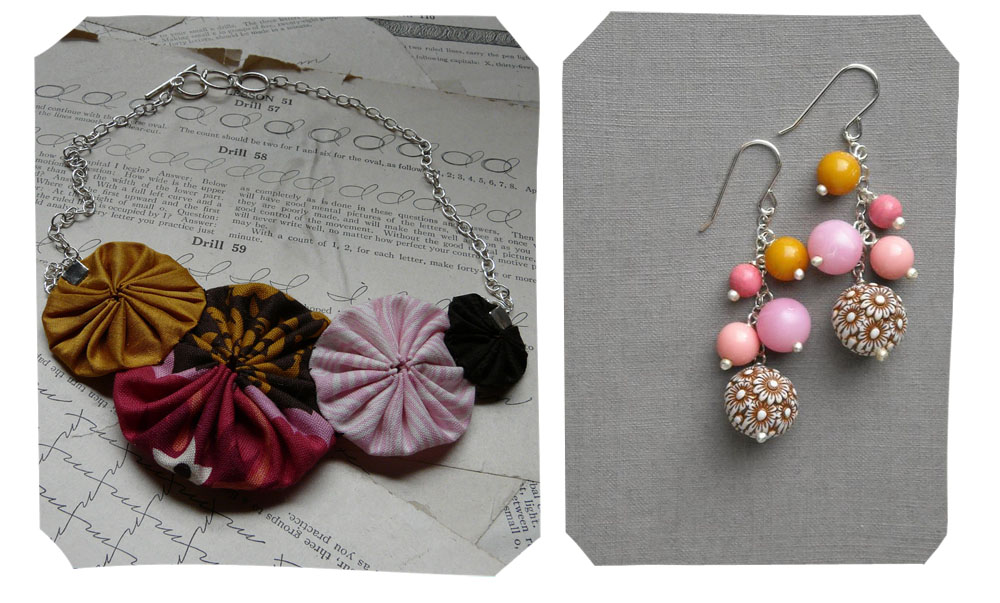 autumn bloom necklace / autumn bloom earrings
quarry necklace / quarry barrette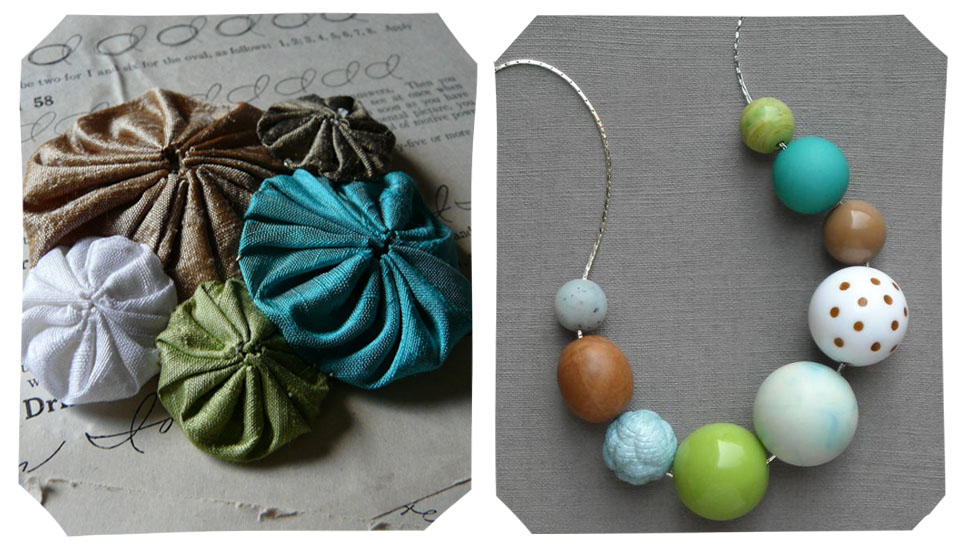 Posted in:
|
permalink
|
2 comment(s)