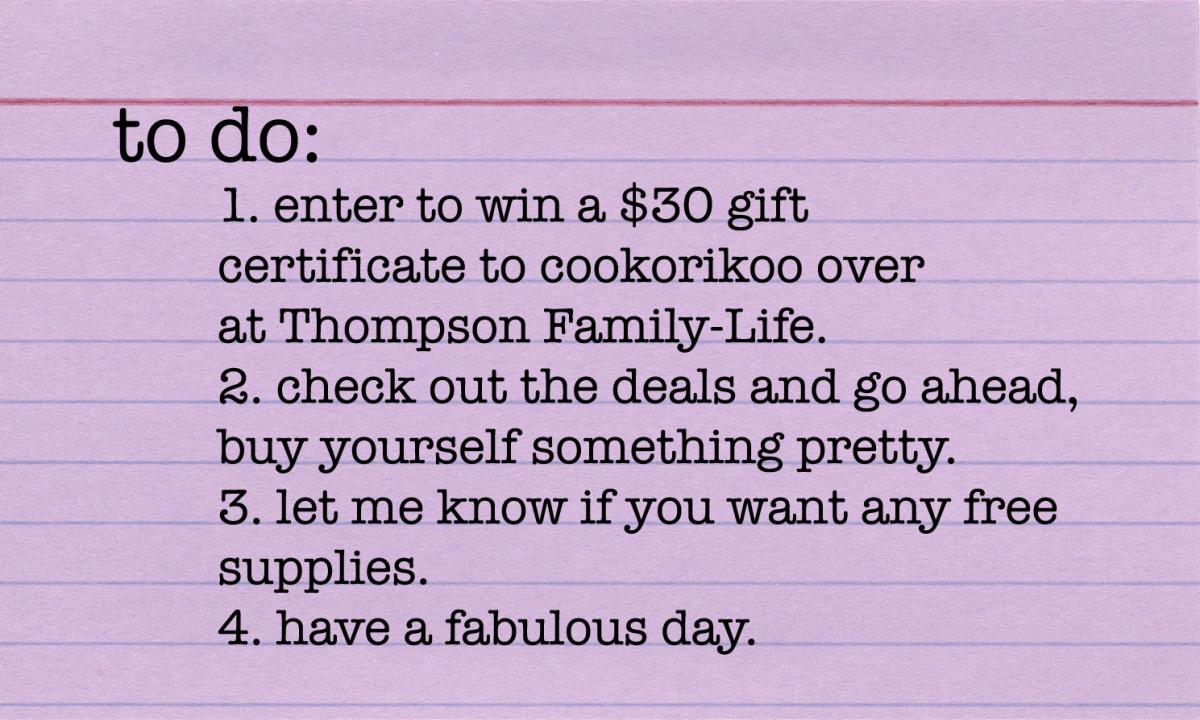 there's a lot happening at cookoorikoo this week. i thought making a list would benefit everyone - and really, who doesn't love checking things off a list?
the winner of the $30 cookoorikoo gift certificate giveaway at Thompson Family-Life will be announced friday. that means there's still time to enter. Details are here.
the buy one, get one free ring deal is good through sunday night. so, pick a few out, pay and i'll refund the cost of the less expensive ring OR don't complete your purchase and i'll send you an updated invoice! i've also marked down a handful of spring/summer necklaces to make room for fall colors. they can be found here!
i'm still giving away supplies. buttons, microscope slides, scrapbooking paper and supplies, fabric, fake fur and LOTS, LOTS more. let me know if you're interested by emailing me at cookoorikoo at gmail dot com.
and really, i mean it, have a fabulous day.
Posted in:
|
permalink
|
0 comment(s)