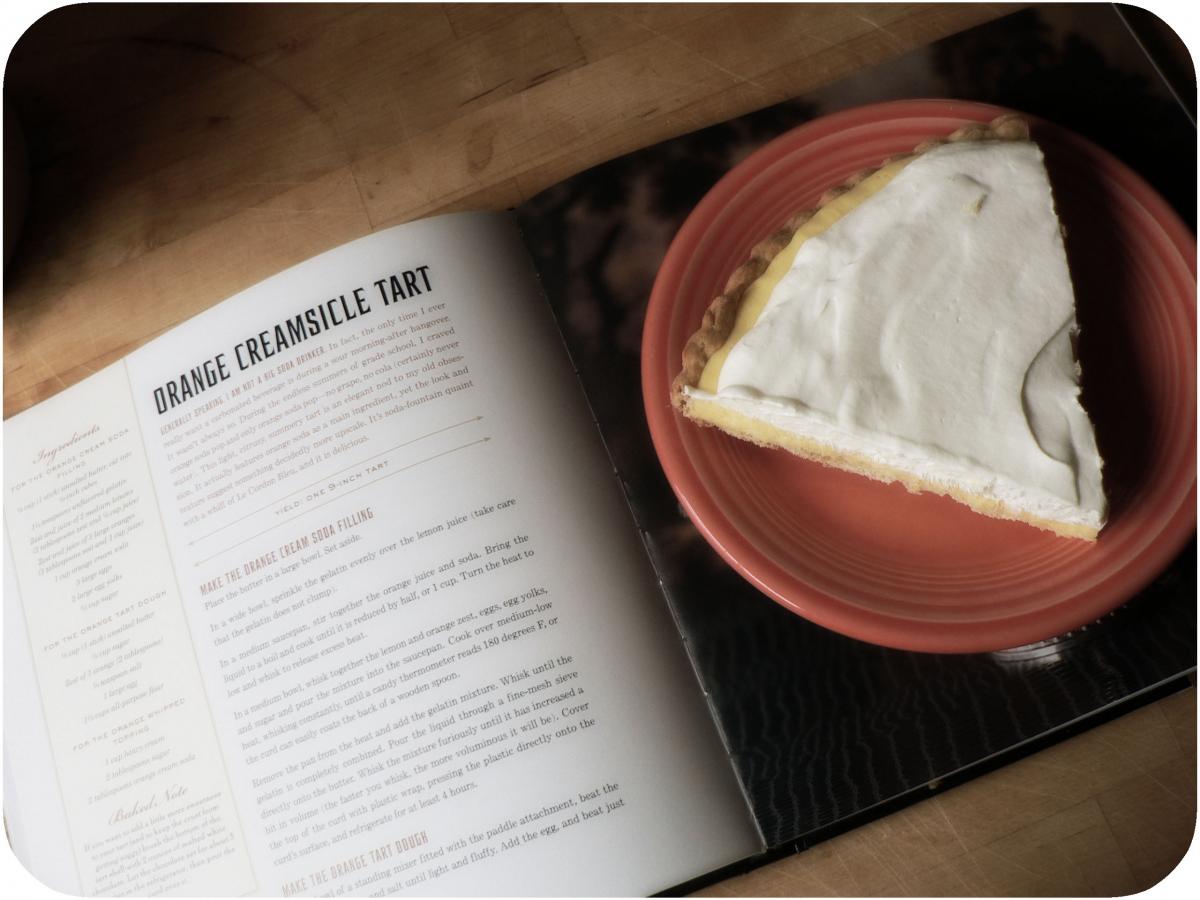 i said it was going to be the first thing i made from baked explorations. it had to be. there's almost nothing i love more than orange and vanilla.
the recipe was fun. making the curd filling with orange soda was a little bizarre. so bubbly. so so bubbly. and the crust didn't come out the first time so i had to remake it. but i wasn't happy with the crust while i was making it so that was fine. the recipe calls for orange zest in the crust. between that, the curd filling and the orange whipped cream - too much orange. so i thought it would be nifty to put a vanilla bean in my normal crust recipe. um, yeah. good plan.
shawn actually shouted out while serving it. i asked what was wrong and he said "tartgasm." nice.
Posted in:
|
permalink
|
0 comment(s)