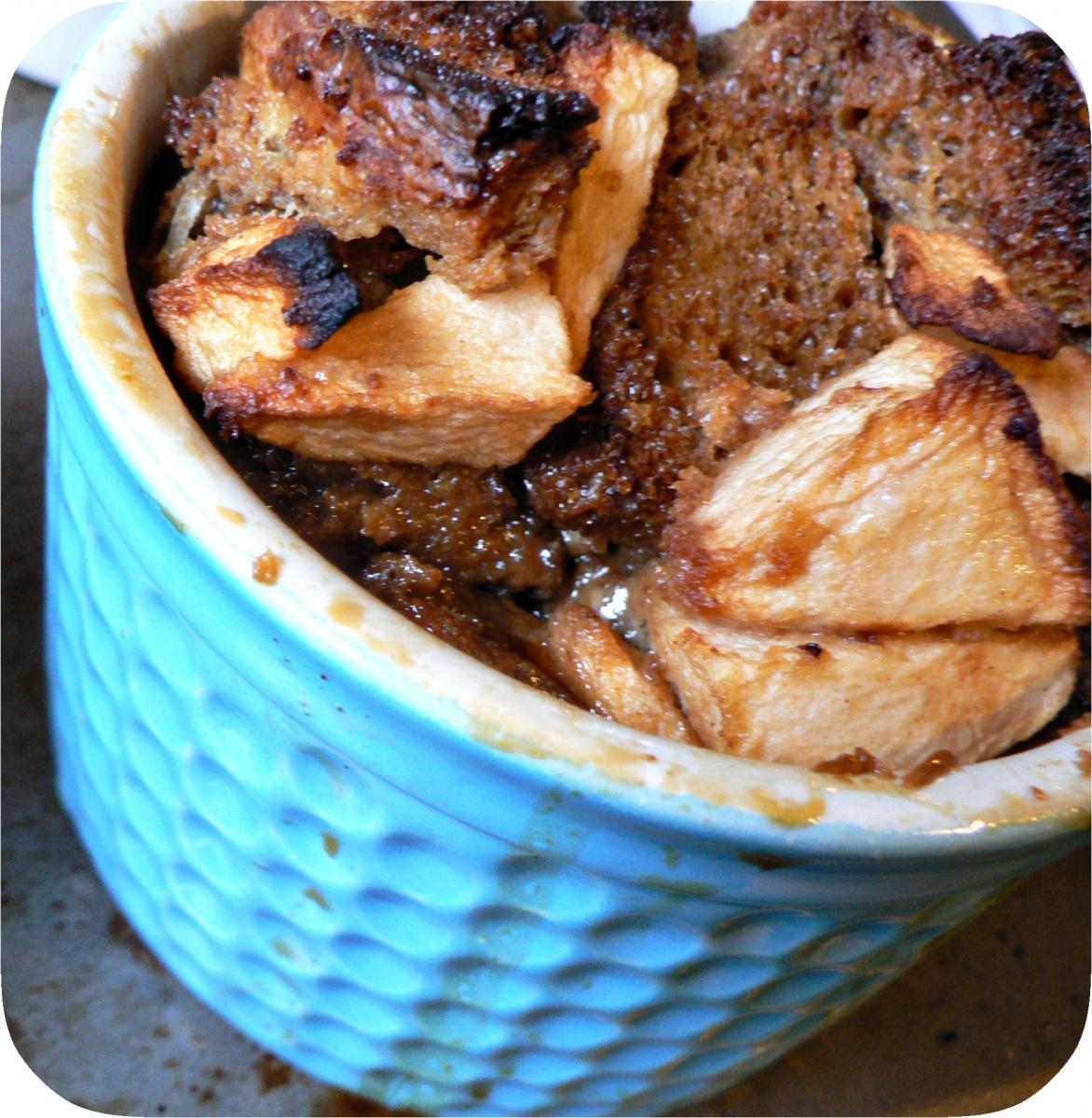 shawn's grandma & her beau came over for lunch. we made roasted squash and tomato soup which was pure YUM. and since i had an overabundance of homemade bread and apples in the house i decided to make bread pudding. and yeah, you should too.
apple bread pudding (adapted slightly from here)
1 lb bakery bread or homemade, crusts removed, cut into 1-inch cubes
1 apple, peeled and cut into 1/2-inch pieces
3 large eggs
3/4 cup sugar
1/2 tsp cinnamon
1/4 tsp nutmeg
1/2 tsp vanilla
1/4 tsp salt
3 cups whole milk or heavy cream
2 tbsp unsulfured molasses
preheat the oven to 350°F. spread the bread cubes on a baking sheet and toast in the oven for 6 minutes, until crisp. transfer to a bowl and add the apple.
generously butter six 8-ounce ramekins. If using ramekins, set them on the baking sheet.
using a mixer or whisk, beat the eggs with the sugar. Beat in the ground spices, vanilla and salt.
in a medium saucepan, heat the milk with the molasses until just warm to the touch. gradually beat the warm milk into the egg mixture, scraping the bottom and side of the bowl.
distribute the bread mixture among ramekins. pour the custard over the bread mixture, making sure it soaks all of the pieces. let stand for 5 minutes. bake in the center of the oven for about 40 minutes, until puffed and set, with the tops lightly browned. Let the bread puddings rest for at least 15 minutes before serving.
permalink
|
2 comment(s)