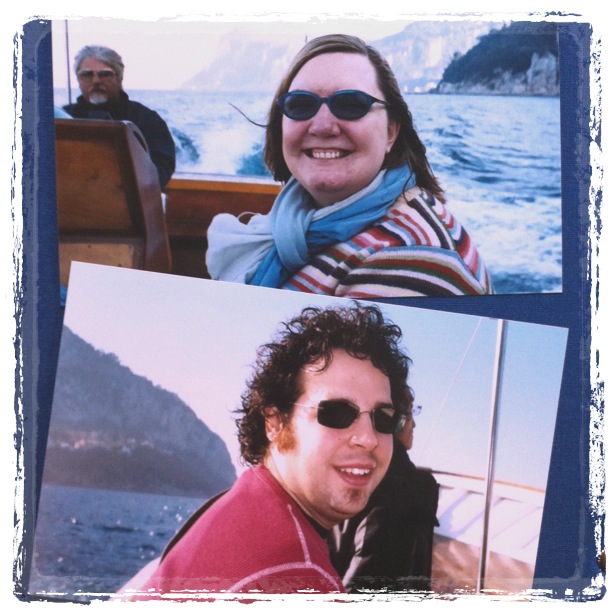 these pictures were taken in 2002, when we spent 5 or 6 days in capri. shawn saw a picture of the blue grotto a few months before and said, "we're going HERE." i said ok, because what would you say? it looks magical.
our hotel was right on the water, right across from where you could charter a boat to take you to the blue grotto. boats just weren't going. conditions were dangerous. it was late fall, the weather was stormy and the tide was high. every morning we would get up and walk out onto our balcony to check the charter boat signs. it was the second to last morning and we were beginning to think it wasn't going to happen. we lucked out.
so, the boat captain told us he was taking us about 100 meters from the grotto opening where we'd be met by a line of row boats. we'd climb into a row boat and then lay down until we were inside the blue grotto. we are very nervous and so excited in these pictures. but we managed to do it without falling in or capsizing our rowboat. once inside, it really was magical.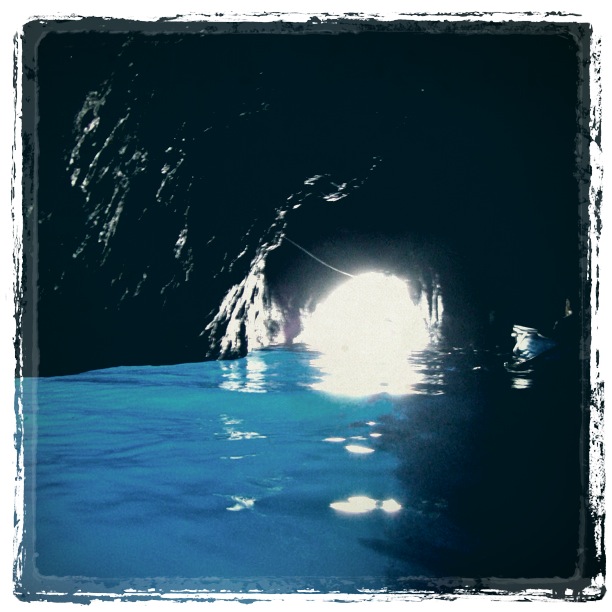 Posted in:
|
permalink
|
0 comment(s)