kateri, oh kateri. there's not much i can say about her that i haven't already said. so instead i'll present you with:
exhibit a.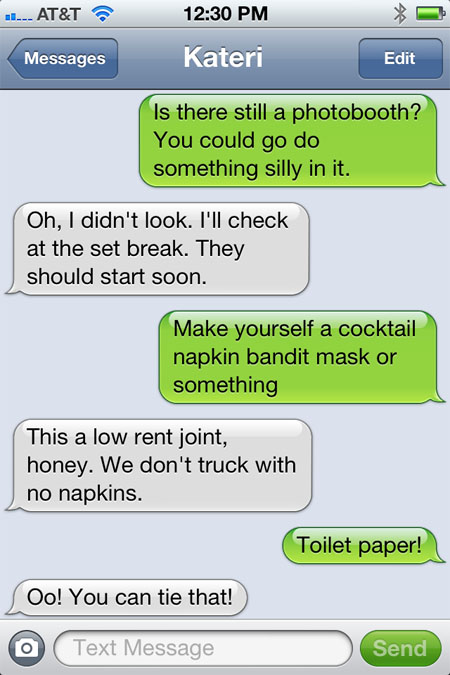 a recent text conversation between kateri & i. she was at a crappy bar to see shawn's old band, the daytonics, play a show while shawn was in chicago.
exhibit b.
a photo booth strip shawn handed me when he arrived home in portland.
that's all the proof you need. she's awesome.
Posted in:
|
permalink
|
1 comment(s)