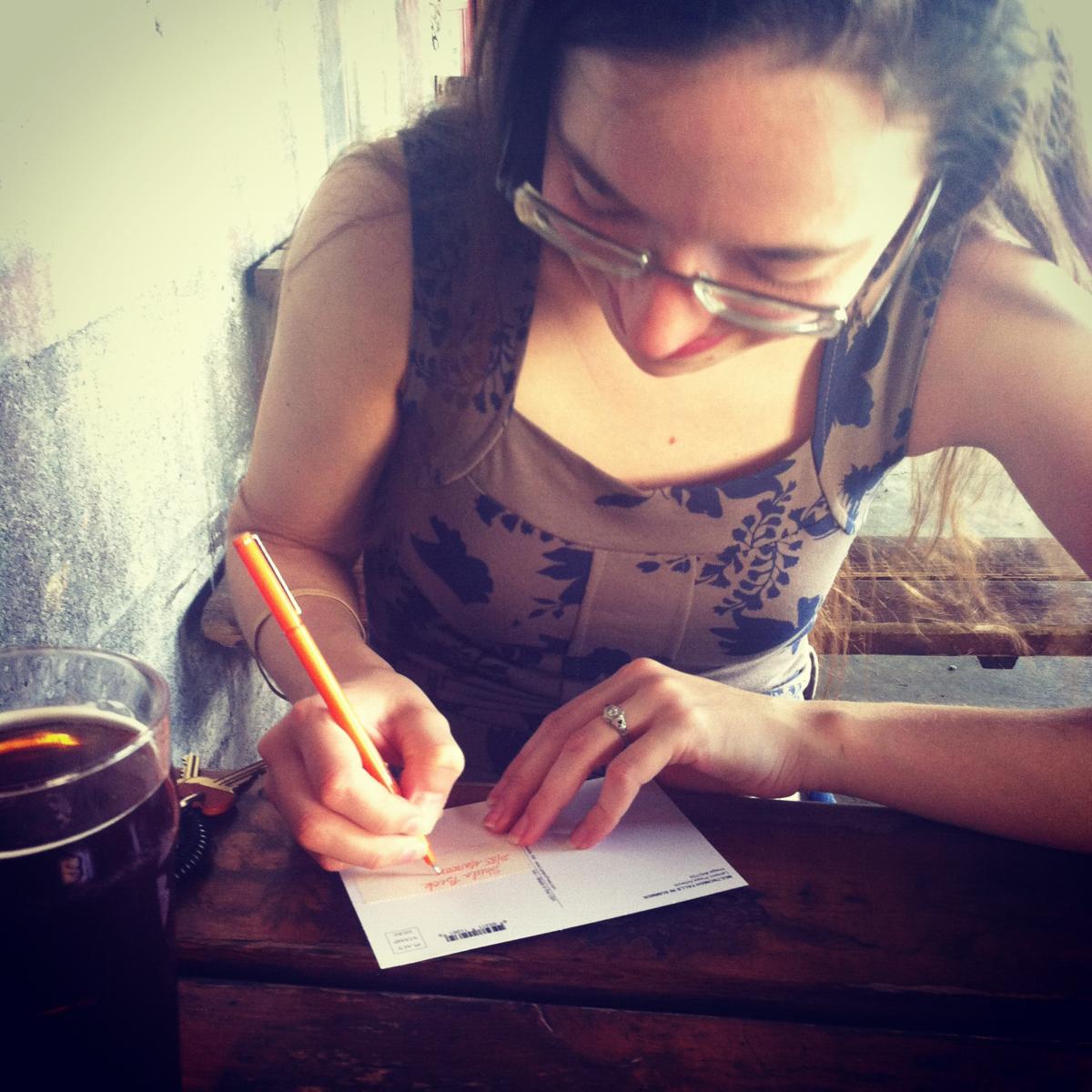 this is donovan. she is one of my most favorite people in the world and this is my favorite picture of her. she just came to portland for crafty wonderland and stayed with us. when i got up in the morning, this is how i found her. when i left the room for a moment and returned this is how i found her. the stack of mail she sent from portland was impressive. it makes sense. she co-founded the letter writers alliance with another friend, kathy. they are passionate about getting people to write more letters. pretty effing great. additionally:
she works at both a comic book store and a stationery store part time, on top of her day job.
she knows her zombies.
she was a part of a grandma club for awhile. she still does many grandmotherly activities but doesn't update that blog any longer.
now she has a blog that, well, causes me clap almost every time she posts. it makes me so happy. she hasn't posted in a bit but she will be back and really, there's a lot in the archive to keep you busy.
she knows a lot about a lot. i once tweeted a very blurry picture of a bird with a vague description and she figured it out.
she and kathy also started 16 sparrows. this is my favorite card they make.
she is fun to drink with. we had many beers together the day this picture was taken and went to powell's books, the photobooth at the ace hotel and to voodoo donuts. it was a spectacularly good and giggly day.
she's a grown up girl scout turned humble superhero and i love her to bits.
in her honor, i'm going to pop open a beer and write a letter.
Posted in:
|
permalink
|
0 comment(s)