i spent yesterday at hello etsy pdx. it was fantastic. it was great spending the day with bettie and katie, and seeing diane, kirsten and plenty of other people i only get to see every once in awhile. plus, i walked away feeling really inspired.
my favorite session was "embracing the ugly side of your business" with kim werker. it was amazing. here's the description:
"Taking a good hard look at failure can be a very healthy part of succeeding in creative business. It's scary, yes. It's uncomfortable, yes. But it can also be liberating, constructive and valuable to the entire process of fleshing out an idea and translating it into a business plan. Learn how NOT avoiding the unsavory bits can make you happy and make your business thrive."
we talked about road blocks, our fears and what would happen if we woke up tomorrow and those fears were just gone. for me, i am afraid of both success and failure. success because OHMYGOD WHAT WILL HAPPEN? and failure because OHMYGOD WHAT WILL HAPPEN?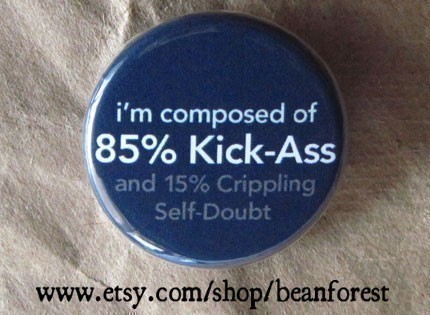 yeah, i know. crazy. i get it. but the funny thing is that although its a little insane, i was far from the only one with these feelings. so, yes, i'm a little nuts but i'm definitely not alone. it was on my mind throughout the rest of the day and obviously still is.
(this is where i need to acknowldge that some people would say i'm already successful. on my good days, i agree with them. like this weekend when i reached the 2500 sales mark on etsy. its amazing. i'm so thankful to all of my customers and appreciative for the chance to live this life and make pretty things. on my bad days, i fear that i'm already failing and am just too dumb to realize it. I KNOW. I KNOW, OK? what can i tell you? the button above describes me perfectly.)
i also LOVED was betsy & will of betsy & iya's: bloom where you're planted session. it was a perfect end to the day. they are incredibly likeable and their story is totally inspirational. i walked out feeling like, huh, why am i afraid of success? its awesome (and can be scary) but is totally beautiful too. (just like my betsy & iya earrings i bought at renegade craft austin, the first time we met betsy and will.)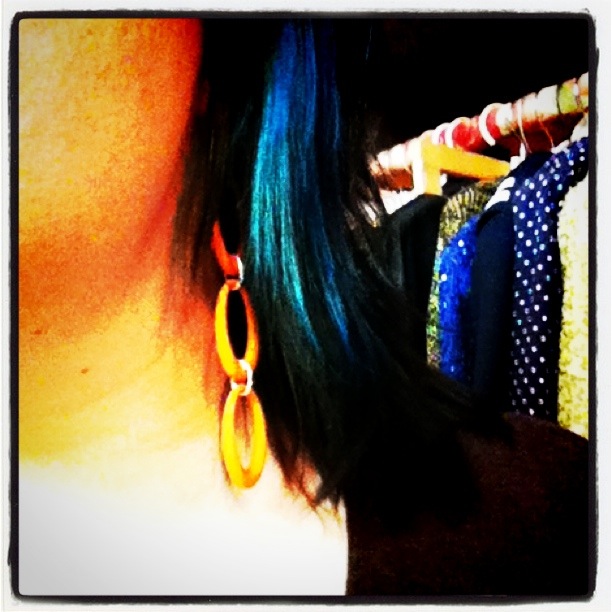 Posted in:
|
permalink
|
0 comment(s)