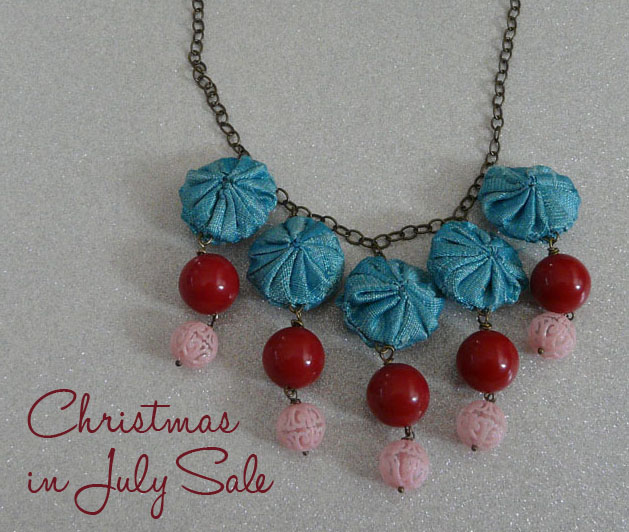 when i was growing up, my mom was totally one of those on top of it holiday shoppers. she'd have her shopping done by the end of summer, never setting foot in a mall in november or december. she laughed at the hordes shopping on black friday and adored a good christmas in july sale.
etsy's annual community run christmas in july sale is happening july 11-21. you get to save money while checking as many people off your holiday shopping list as you can long before the actual holiday shopping madness begins. my mom would be proud.
i'm offering 25% off most items in my shop and 50% off summer sale items. (piperikoo and brand new items will not be discounted. sorry!) everything is already discounted so no need to remember any coupon codes. easy peasy.
once you're finished visiting cookoorikoo for the sparkle lovers in your life, be sure to check out what other shops have on sale. just search "CIJ" or "christmasinjuly" along with your keywords.
don't forget to buy yourself a present!
Posted in:
|
permalink
|
1 comment(s)