i love hot weather. friends who have spent time in new orleans or austin with me know this about me. when most people are wilting in the heat, i'm well, not. i'm sweaty but comfortable. my skin and hair look great. i almost glow. its a little crazy actually. so, i want you to understand what i mean when i say i love the heat. i really, really do. i love the sun. i even love an occasional sunburn. I KNOW.
i am out of practice. last summer we didn't even install our window air conditioner. it was hot for a few days in august but tolerable. also, we'd been to nevada and texas in may. we knew what hot felt like. sadly, my week in new orleans in february did not provide me with perspective, or any of the other tools needed to cope with a stretch of 90-100 degree days.
unfortunately, when the heat first started, i was also pms-ing. AND we had just begun a three week cleanse. no iced coffee, no sugar, no booze, crazy mood swings and heat. i think shawn wanted to pitch a tent in the yard. all i could do was look at the forecast and weep. i wasn't sure i was going to make it and if i did, was shawn going to as well?
but then we installed the AC. once i'd spent some quality time in the cool bedroom, i readjusted. i woke up early every day to get some work done in the early morning, while the air felt cool. i made a giant bowl of quinoa salad so i wouldn't have to cook for a few days. i just kept checking things off my list. i was not going to let the heat melt away my productivity.
i spent wednesday night sitting on the bed sewing yoyos and before i knew it i had made enough for next week's shop update. i took and edited all the photos. it was ready to go by this afternoon. i'm not going to lie. i am usually editing photos editing photos up until the moment i start listing them online. funny thing, there's a lot of autumnal colors in this update.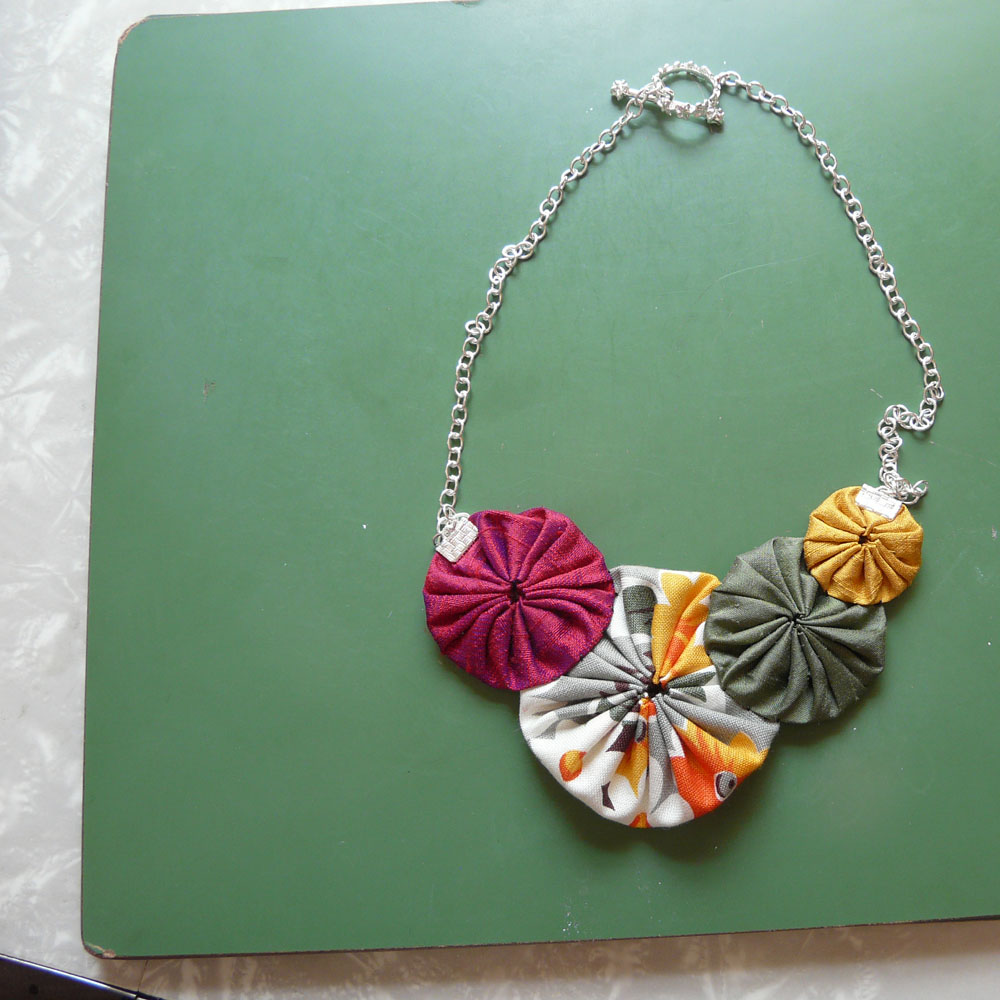 oh, the power of air-conditioning and fantastisizing about the fall months ahead.
Posted in:
|
permalink
|
0 comment(s)