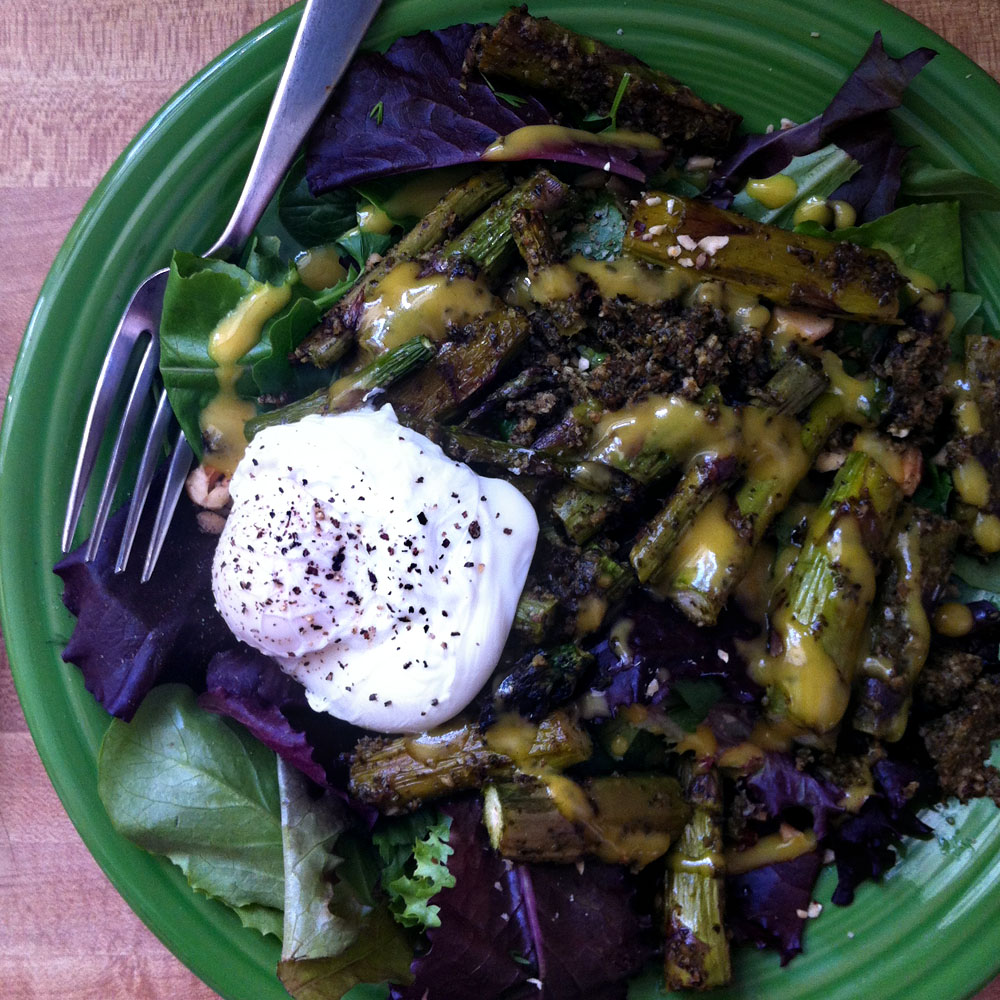 i recently saw a recipe for pesto roasted green beans served with a poached egg somewhere and the idea stuck. it sounded delicious but despite really wanting to make it, it just wasn't happening. but then i saw asparagus and fiddleheads at the market and had new thoughts. sure, green beans are tasty but fiddleheads and asparagus are better. i decided to make more of a salad of it since i was now working with more expensive ingredients (the fiddleheads were $19 a pound!) this was a good plan on my part and its currently the only food i want to eat.
1 lb mix of fiddleheads (ends trimmed) and fresh asparagus (ends trimmed) chopped into 1-2" pieces (i think i had 3/4 lb of asparagus and 1/4 lb of the fiddleheads the first time and all asparagus the second and third times. so,you could use all asparagus if you don't like fiddleheads or if you can't get them where you are!)
1/4 cup pesto
1 tbsp olive oil
salad greens of your choosing (we use herb mix)
your choice of salad dressing (we use a honey mustard vinaigrette)
chopped hazelnuts (or pistachios or pecans or pine nuts or... you get the idea)
2 poached eggs
kosher salt
black pepper
Preheat oven to 400°F.
Mix pesto and olive oil and toss with asparagus on a baking sheet.
Season to taste with salt and pepper.
Roast in a preheated oven for 10-12 minutes or until done to your liking.
Poach the eggs.
Place a couple of handfuls of greens and the rest of the ingredients on plates, drizzling with dressing and sprinkling with nuts, salt & pepper.
Dig in and YUM.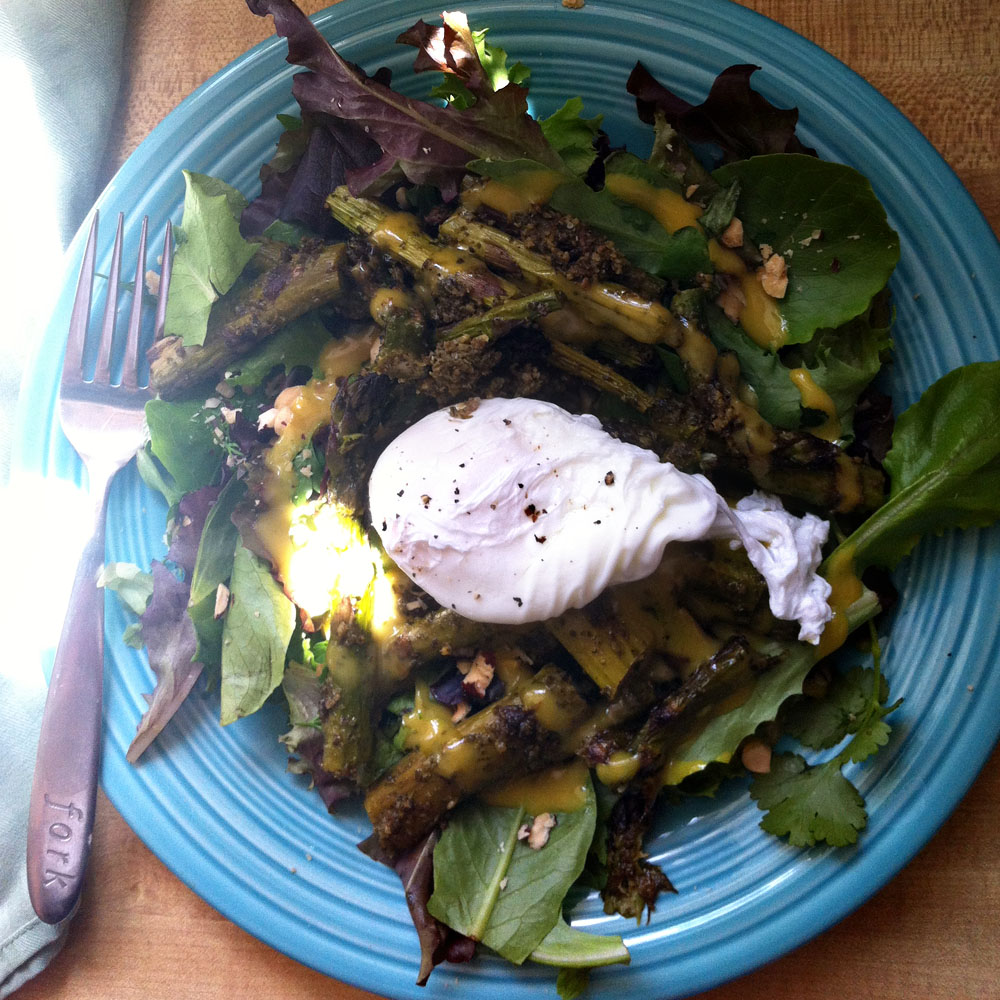 Posted in:
|
permalink
|
2 comment(s)