people who follow me on instagram or twitter have seen this week's project in progress. i'm getting a bunch of questions and i'm finding it hard to answer. so, i thought i'd try to write it all down here.
this year was a huge year for us. we moved 2000 miles and started over. it was easier than i would've ever imagined. i made some lovely new friends and found myself involved in a whole new community. i've had many great opportunities present themselves over this past year. shawn's busy as can be and we're both planning big things for next year. we love our little house. we love living in portland. we love exploring oregon. its been amazing. really and truly.
but even with all the good, i had itchy feelings in december. even with all signs pointing to awesomeness, i was questioning everything. i was feeling overworked. i wasn't taking the best care of myself or getting enough sleep. all of this made matters worse. it turned into a pity party of epic proportions. this button, which i own, sums it up perfectly: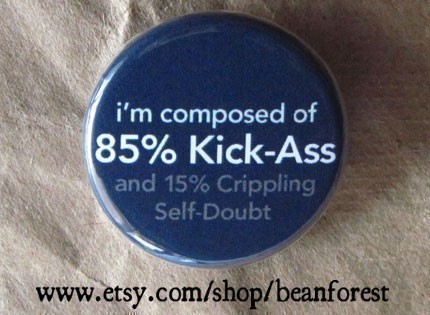 so, we took a much needed vacation. i caught up on my sleep. i cooked and ate delicious food. i drank a bit. i sat by the fire. i finished two embroidery projects - which was totally enjoyable. one night, while browsing pinterest or somewhere i scrolled past a picture of a person's signed pledge to believe that anything was possible in 2012. i thought it was lovely but didn't give it much thought at the time.
the next morning i woke up KNOWING what i wanted to do next. it was crazy but i needed to do it. so, i sat down with my laptop and made this: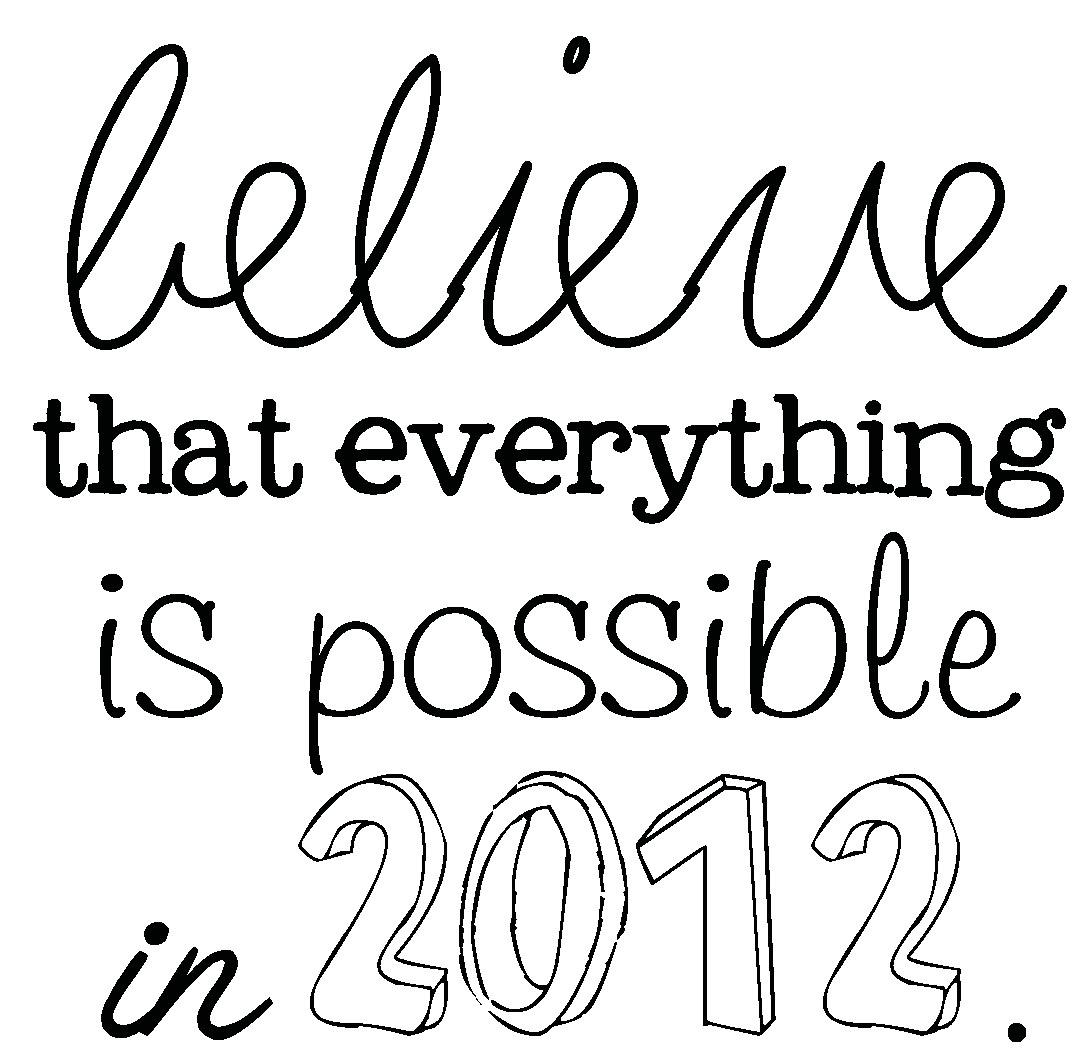 i made a list of people. i wished the supplies i needed to get started were with me at the beach, instead of at home. they weren't. it would have to wait. but while the idea rattled around my head, i got more excited. i added more names to the list. almost immediately upon our arrival home, i got to work.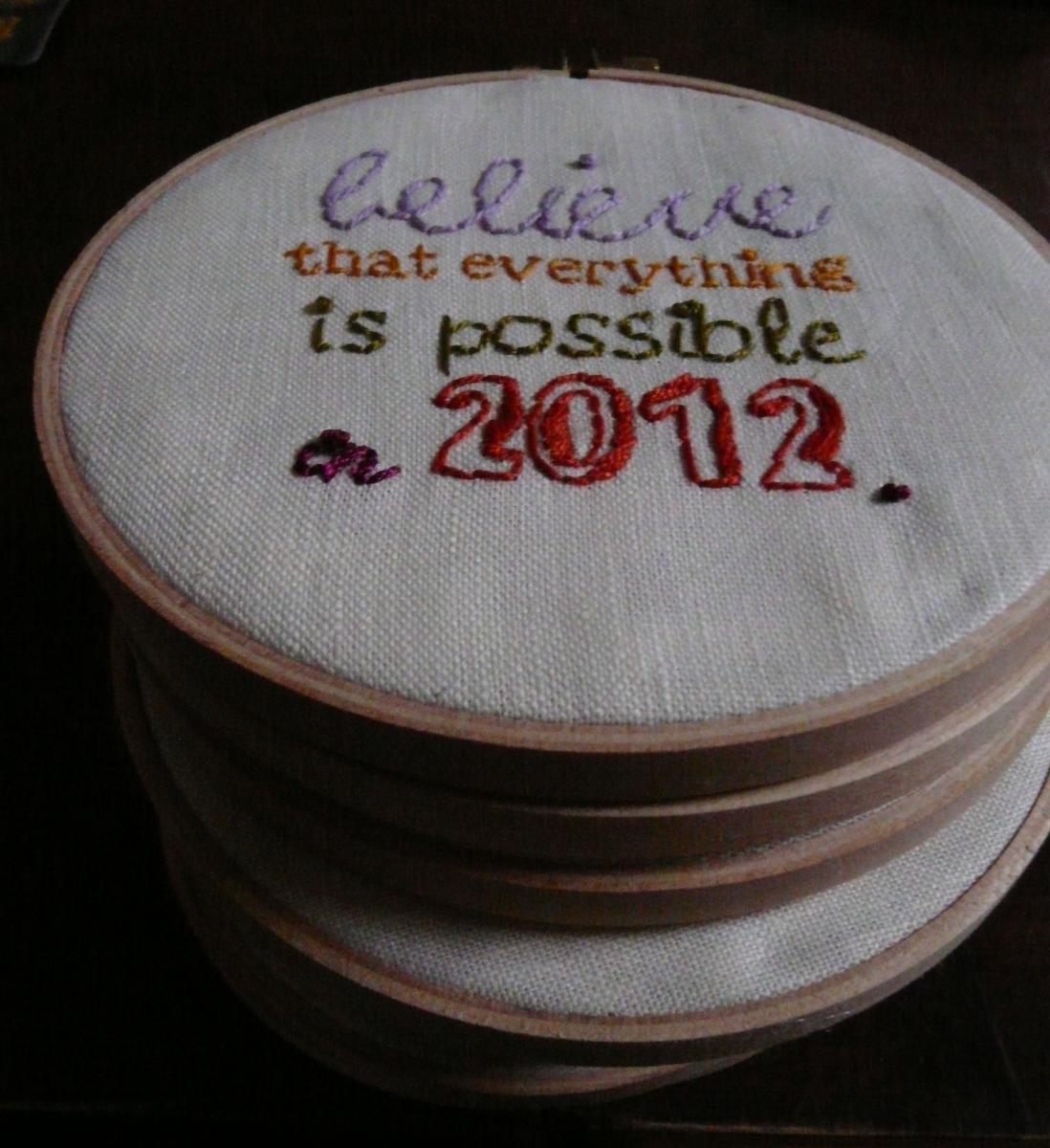 i ironed and cut the fabric. i printed the pattern out and traced it onto the fabric using this and this. then i got to work stitching, thinking about the list of people as i worked. the list of people has grown to the point that i've realized that i'll never get them all done before new years but that's ok. i think anyone who receives one will understand - my intentions were good.
the list of people? friends who are starting new careers in 2012, friends who are getting serious about their careers. friends who are ending relationships, starting new ones or are at a crossroads. friends who had a really bad 2011 and friends who had a good 2011. internet friends and maybe one or two virtual strangers. its a pretty random list - with people from all the corners of my life.
so, the first batch is ready to send. the second batch begins when i return from the post office. i'm already excited. everything is possible in 2012. i just know it.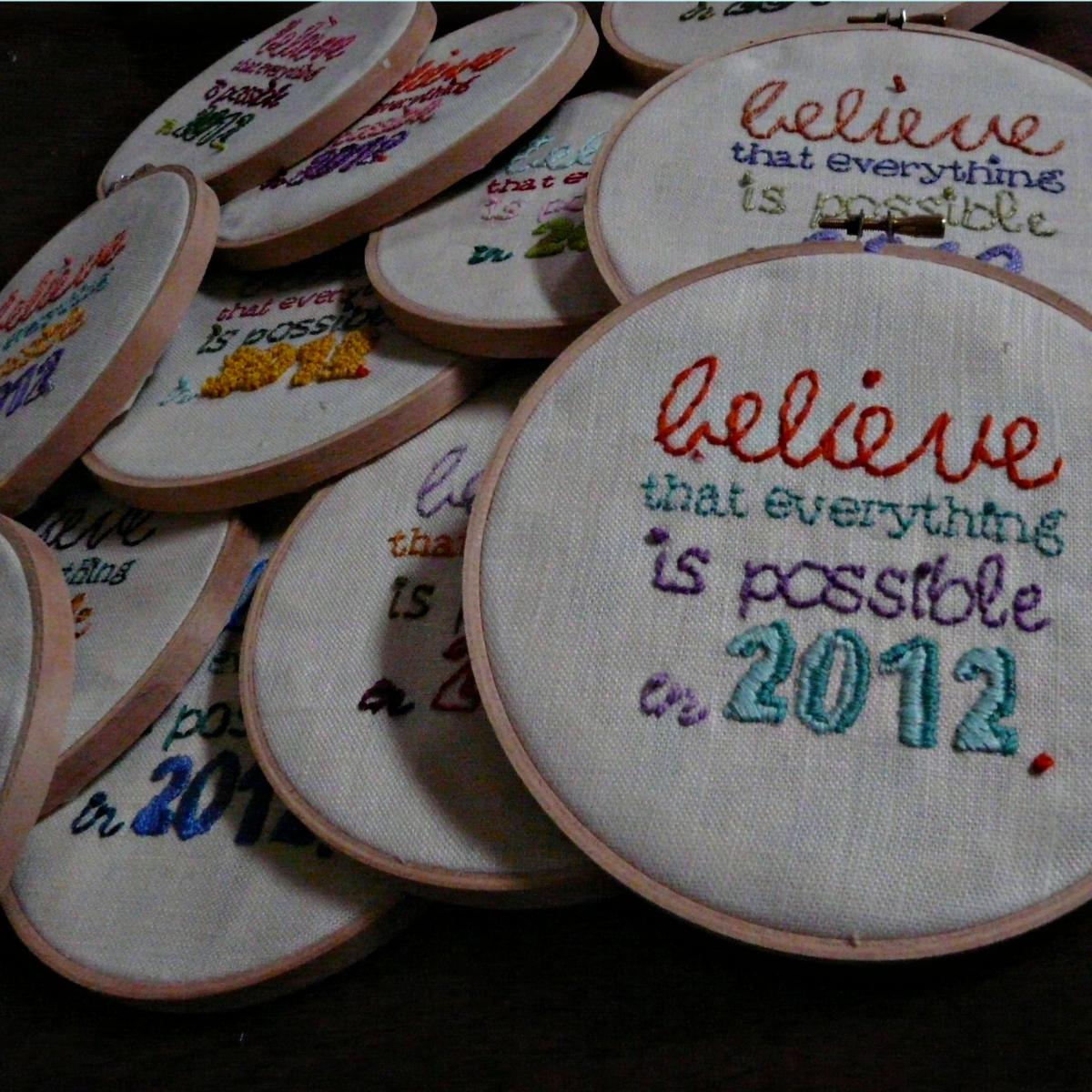 if you need a little extra mojo for 2012 and want to make your own or one for a friend, you can! click here for the image. please let me know if you do!
Posted in:
|
permalink
|
11 comment(s)