according to tradition, when i find myself near the ace hotel on a friday i must go visit the photobooth. must. and so last friday, we did. we suffered near heartbreak when we discovered that the photo booth had an out of order sign hanging in it. we stood inside the photo booth lamenting this sad turn of events when, a nice woman walked up and said, "i'm here to fix the photo booth." photo booth friday was saved! we thanked her and got out of her way. then, kateri & i and another lucky couple of people got free photo strips because she needed to test the booth. i think its my favorite one we've ever done.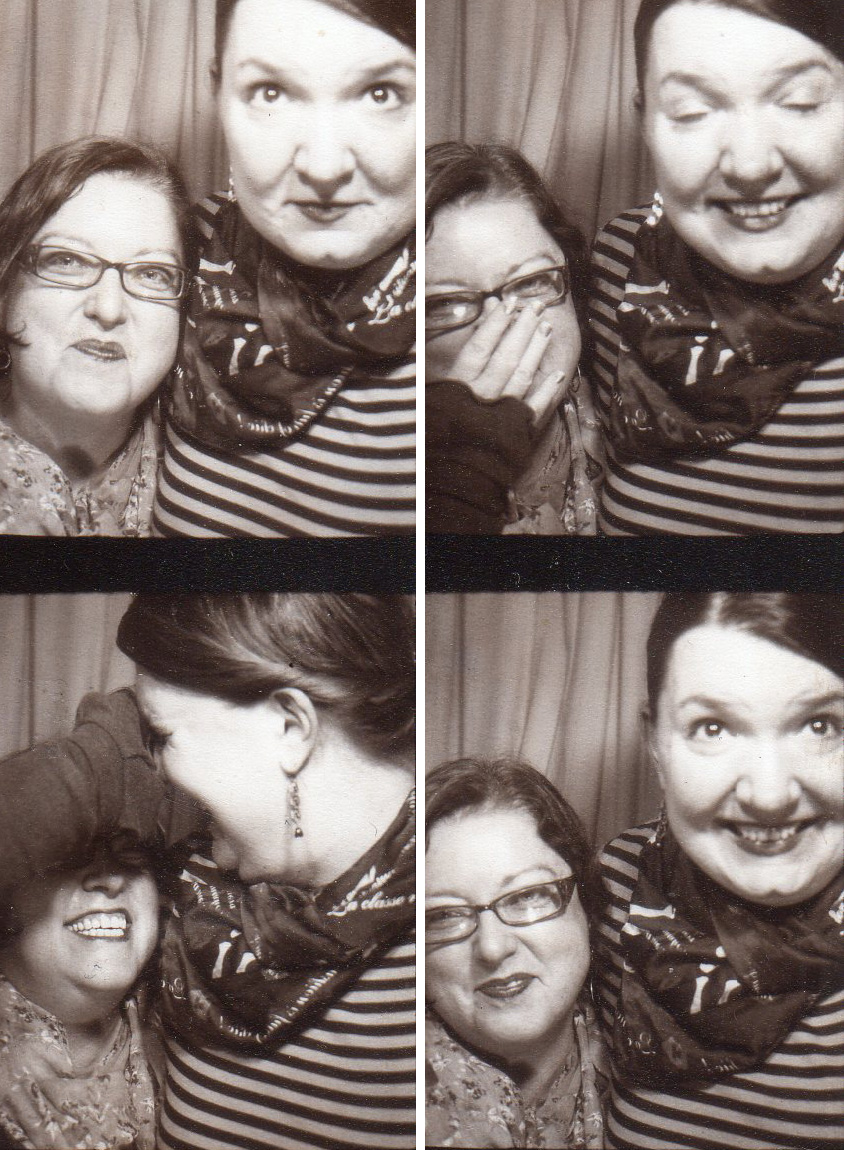 we thanked her profusely and told her she has the best job ever. what followed was a very interesting conversation about photo booths and the keepers of the magic photo booth knowledge (mostly older men), the number of vintage photo booths in portland, the ridiculous sum of money the one at the ace earns per hour, the new photo booth at the spaceroom and her dream photo booth repair uniform. she was awesome; the photo booth fairy of portland.
while talking with her, kateri and i decided a fun photo project would be to hang out in the lobby of the ace on a friday or saturday taking pictures of everyone who visits the photo booth. we may need to make this happen.
Posted in:
|
permalink
|
1 comment(s)