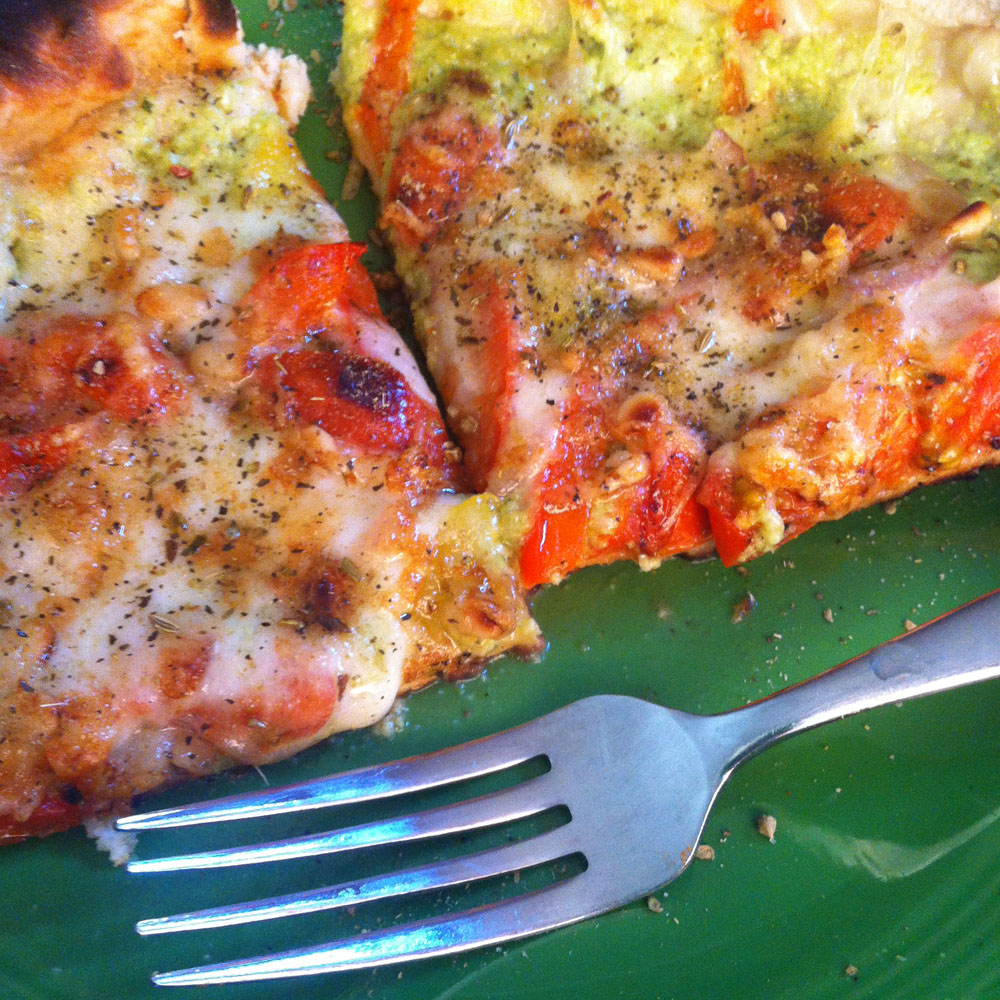 shawn & i have a problem. we've had it since we left chicago. there is no "good" pizza in portland. i know, i know. i'm that asshole. there is good pizza in portland. dove vivi, apizza scholls... its good but not what we crave - that thick, juicy pizza that anthony bourdain likened to a pizza casserole. we've also not found thin crust that's quite like thin crust pizza in chicago either, with its cracker-like crust. we miss our families, yes. but we can talk to them on the phone or via skype. pizza, chicago pizza we may miss more.
every year i declare "the year of ______" - pie, cake, bread, ice cream. in december, i decided 2012 would be the year of pizza. we were going to try more of portland's pizza offerings and we were going to try to master making good pizza at home.
full disclosure: we are thinner (AND HEALTHIER) than we were during the years of pie, cake, bread and ice cream. 2011 was the year of moving. it was crazy. so, i didn't take on any food projects except for maybe eating healthier. so, knowing that eating pizza with the voraciousness that we ate ice cream that one year would not be so good we resolved: one pizza meal a month, two at most but if there was two, one HAD TO BE HOMEMADE.
this is our latest, and i believe, best effort thus far.
(veggie) snap pea pesto pizza
for the snap pea pesto sauce:
like any pesto sauce, this recipe is flexible. add and subtract to taste.
makes 2 cups - i think the pizza used about 1/2 cup
2 cups stringed snap peas
1-3 cloves garlic (to taste - i used 3)
1 large handful of basil leaves
1/8 cup pine nuts
1/8 - 1/4 cup grated parmesan cheese
salt & pepper to taste
1/2 – 1 cup extra virgin olive oil (i used just over 1/2 cup)
clean and chop peas. put all ingredients except the salt and pepper. and olive oil in a blender or food processor. slowly add the olive oil. only add enough until all ingredients are well blended and smooth. season with salt & pepper.
for the pizza:
adapted from jamie oliver's recipe found here
for the crust:
1 cups of self-rising flour, plus extra for dusting (1 substituted king arthur pizza dough flavor for 3 tbsp of the flour)
1/3 cup of warm water
a glug of olive oil
a pinch of salt
for the toppings:
1 cippoline onion, sliced
1 bell pepper, sliced (we used half red, half yellow)
1 roma tomato, chopped
1/3 lb fresh mozzarella, torn to bits (we used fresh wisconsin mozzarella. i could talk about the cheese at length. you don't want me to.)
1/4 cup toasted pine nuts
parmesan for sprinkling
preheat your broiler, put a large oven proof frying pan on the stove on high heat to warm and dust a clean surface with flour.
put flour into the food processor. add the water, salt and olive oil. process until smooth, then place onto the floured counter. sprinkle the top of the dough and the rolling pin with flour. roll the dough to a 1/4-ish inch thickness.
drizzle olive oil into the pan, then dust the dough with flour again and very lightly fold it over into a halfmoon shape. lightly fold the half-moon in half, then move the dough to the pan and unfold it, pushing it down into the sides of the pan.
spread a layer of sauce over the crust in the pan*. place peppers and tomatoes on top of sauce and cheese on top of that. dust with basil, oregano or whatever your spice of choice is. sprinkle pine nuts and parmesan on top.
place under the broiler for 5-7 minutes - until you've reached your particular level of crusty brown, burnt cheese nirvana. we go all the way.
and EAT.
Posted in:
|
permalink
|
3 comment(s)