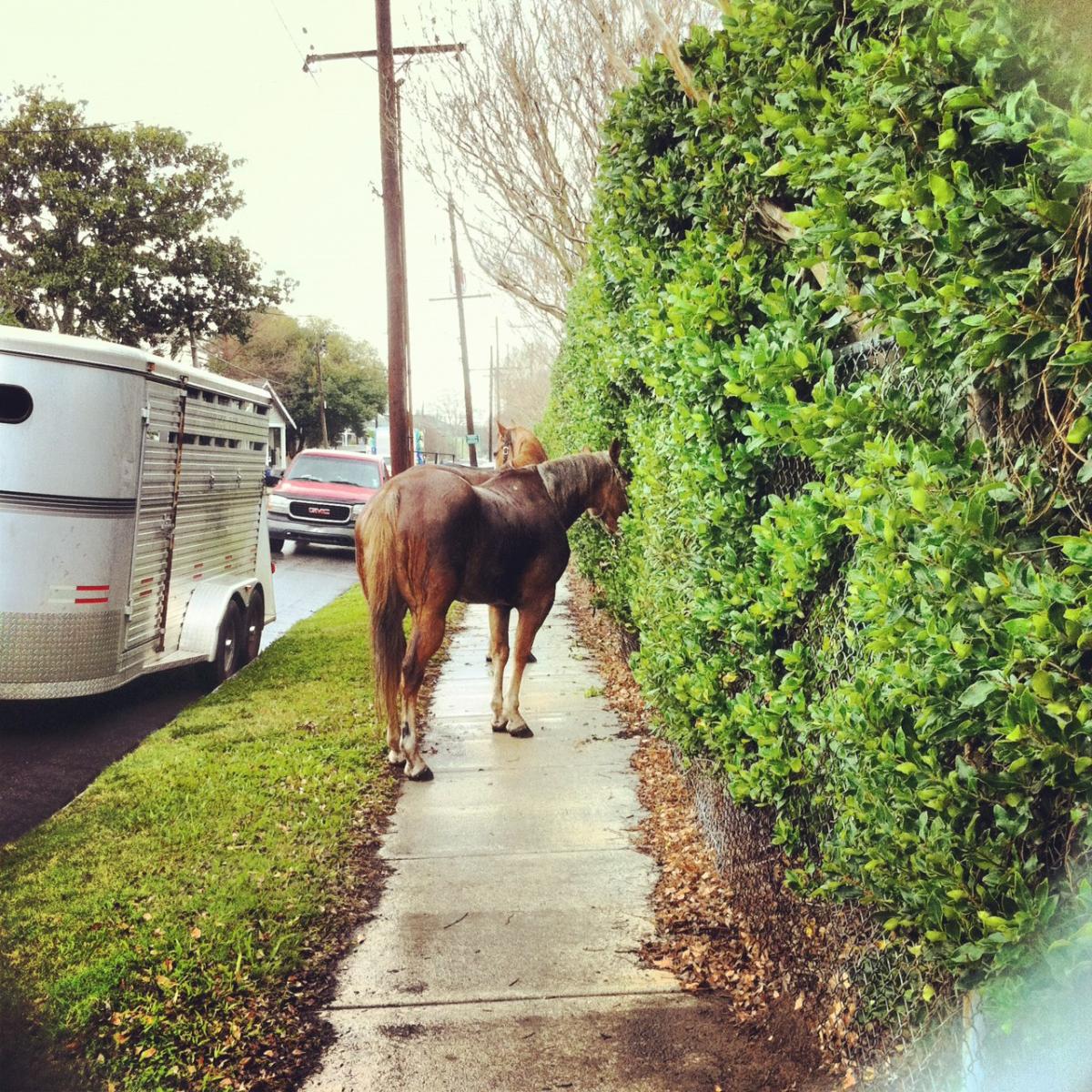 this afternoon i was walking back from the bus, enjoying the brief relief from the humidity that an afternoon downpour can bring. i was about two blocks from teena & phil's when i heard a horse whinny. i reached the corner of the hedge i was walking beside and to my surprise there were 4 horses chowing down around the corner, just chilling out before tonight's parades.
like the violinist busking while wearing a werewolf mask and howling his thanks for tips yesterday, you just never know what you're going to see at any moment in new orleans.
and the horses owner called me "baby". of course.
wish you were here.
Posted in:
|
permalink
|
0 comment(s)