a few months ago, i curled up to reread Are you there God? It's me, Margaret? and as i began reading, i wanted to tweet every single thing i read and every feeling i was having about every single thing i read. it had been a long time since i had read it and boy, oh boy, i had feelings. i didn't remember all the inter-faith stuff; i had forgotten about "sanitary belts" and nancy wheeler was a bitch. seriously.
so, i put the book down and picked it back up when i had the time to live tweet the whole thing and it was a blast. a lot of my regular twitter people told me so and i ended up chatting with a lot of new people. i knew that i wanted to do it again but had trouble finding the time. back in december, i decided to make the time and it made my to do list for 2014. this sunday will be the first book of the year. what's the book, you ask?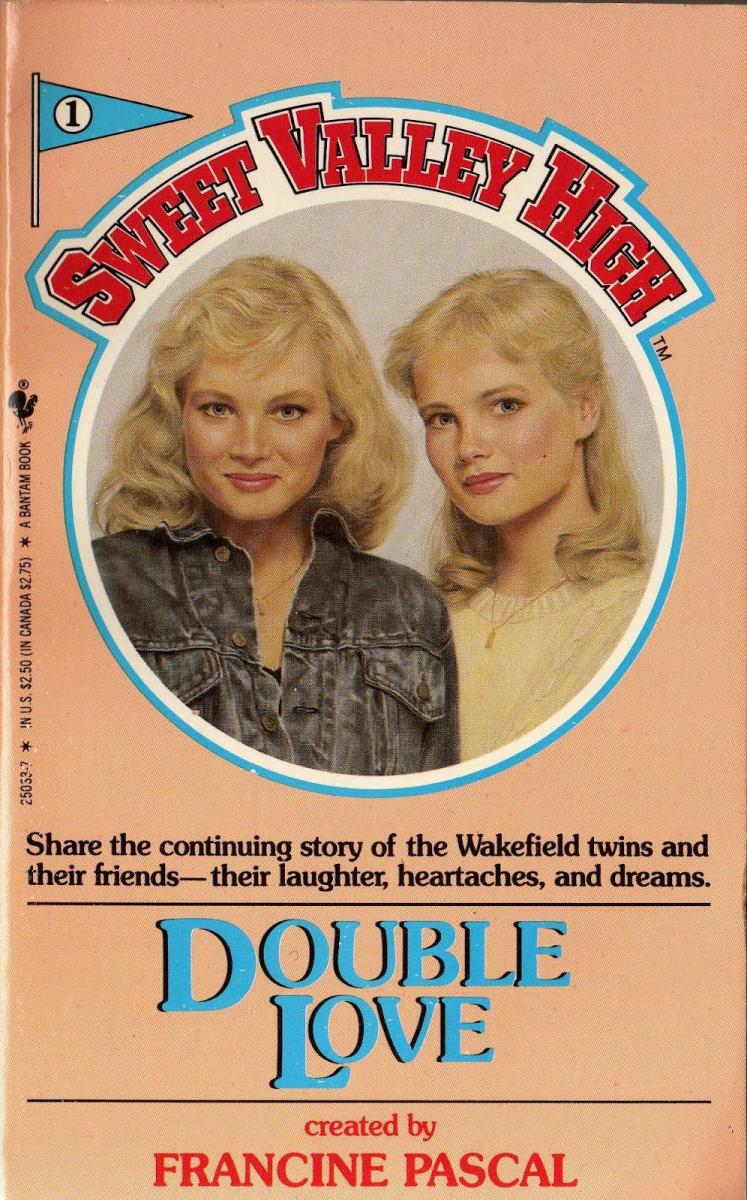 wouldn't have guessed that, would you? you guys, i LOVED the sweet valley high books. i read them by the fistful and continued to follow the series throughout high school, totally in secret. a library pile that included john updike, ursula k. leguin and sweet valley high did not make sense to my mother, or anyone else really. i can't explain it, even now. i loved these books.
i recently figured out that i read something like 88 of them. EIGHTY EIGHT. you'd think after reading 88 books, i'd remember them better but no. here's what i recall about sweet valley:
there are blonde twins named elizabeth and jessica,
a hunk named todd
and an arch nemesis whose name is lila fowler.
i, for one, am interested to find out what the hell else went on at sweet valley high and to see if these books were worthy of my love. i'll start sometime around 10 AM (PST) sunday, depending on pancakes. i'm going to try to post a link from storify afterwards with all the tweets from the day collected for your enjoyment.
Posted in:
|
permalink
|
0 comment(s)