give a girl the right shoes, and she can conquer the world. - marilyn monroe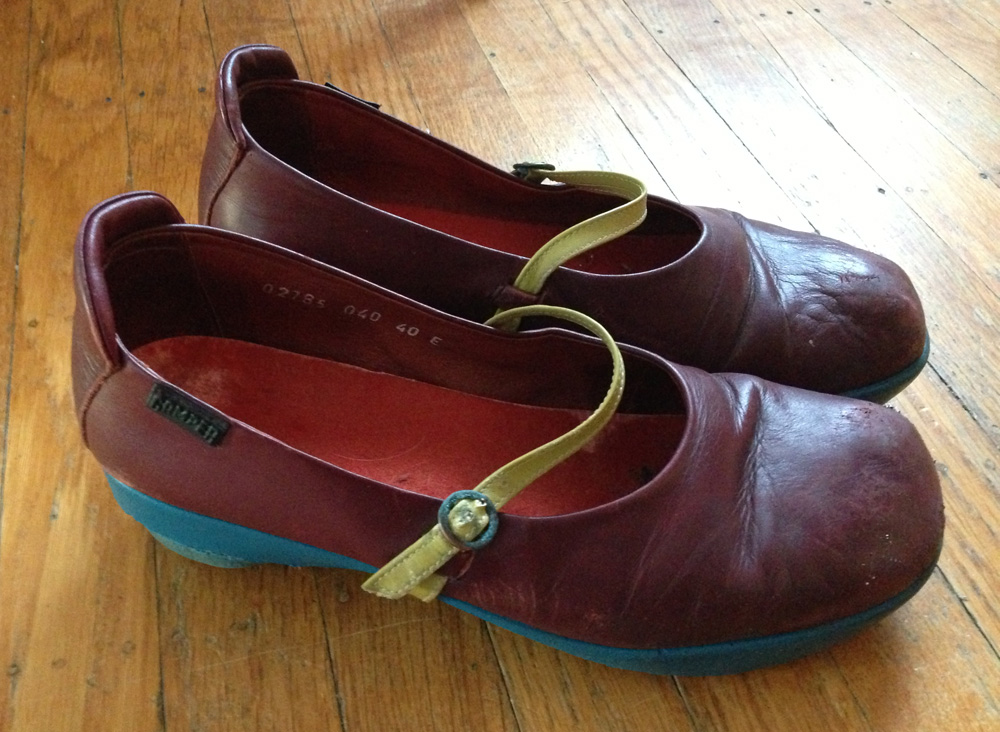 for me, these were those shoes. bought on our first trip to italy in 2001, they are the perfect color combination and go with almost anything. when i was still working at the synagogue and had to dress a little conservatively, they were what i wore to feel like myself. they were my flair. they were a part of my armor. they were comfortable and i walked all over europe wearing them. when i had blue hair that was (unintentiionally) the same shade as the soles, strangers would stop me on the street to compliment me on my cool shoes and hair. i was unstoppable in these shoes.
its summer and i'm a creature of habit. converse all stars and my yellow sandals everyday. these have been in my closet, waiting patiently for me to rediscover them. yesterday, i got dressed knowing it was going to be a long day and that i needed cute and comfortable shoes. i pulled these off the shelf and even polished them up a bit. they looked great. i was happy to be reunited with my faithful friends.
then, i was walking and felt what could only be described as a squish. i took another step and felt it again. once i put down what i was carrying i looked down at my feel. the blue soles were pooling around the sides of my feet. the plastic soles had grown brittle and collapsed. completely.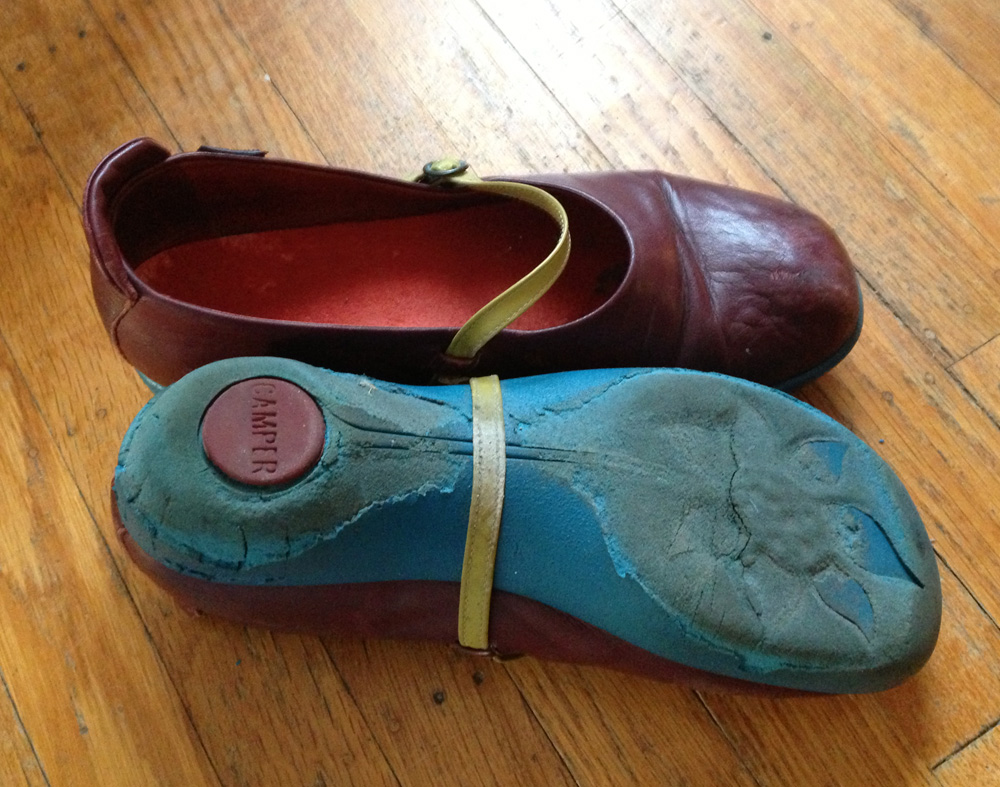 i was stunned. they were really cute shoes. these shoes and i have been through so much together. yes, they are 12 years old. yes, they've walked hundreds of miles. still, they'd been there for me through so much. i couldn't believe they were really dead.
12 years later, i don't need armor quite the way i used to. they served me well.
Posted in:
|
permalink
|
0 comment(s)