sometime in the fall of 2006, i saw some picture that changed everything. it was from a gallery show in japan. the theme of the show was the art of fashion. i spent a lot of time looking at those photos. something about them had sparked my interest. i'd been doing mixed media art for a few years and had been successful but i was feeling bored. i needed something new. those pictures were on my mind but i couldn't figure out why. i had recently brushed up my sewing skills, thanks to my friend teena, but i wasn't ready to sew clothes. so what was it? so, one day i sat and stared determined to figure this out. there were fancing fabric folding and dying techniques. there were garments made from unconventional materials. it was all so beautiful. then it hit me. they were hiding in plain sight. yoyos. everywhere. those tiny fabric circles normally associated with grannies, creepy clown dolls and quilts were stitched to skirts like flowers, stitched together to form scarves. there were entire garments made of yoyos. it was breathtaking.
i remembered learning how to make them when i was wee but hadn't made one in years. i looked for a tutorial, pulled out some fabric scraps and a needle and thread and made one. then another. and another. before i knew it, i had a tiny pile and no idea what to do with them. that pile sat for a few days. a few days later i stitch some to a pair of wristwarners i made for a friend for chanukah. she loved them. then, i made a necklace for another friend's birthday. she also loved it. i was onto something. cookoorikoo was born.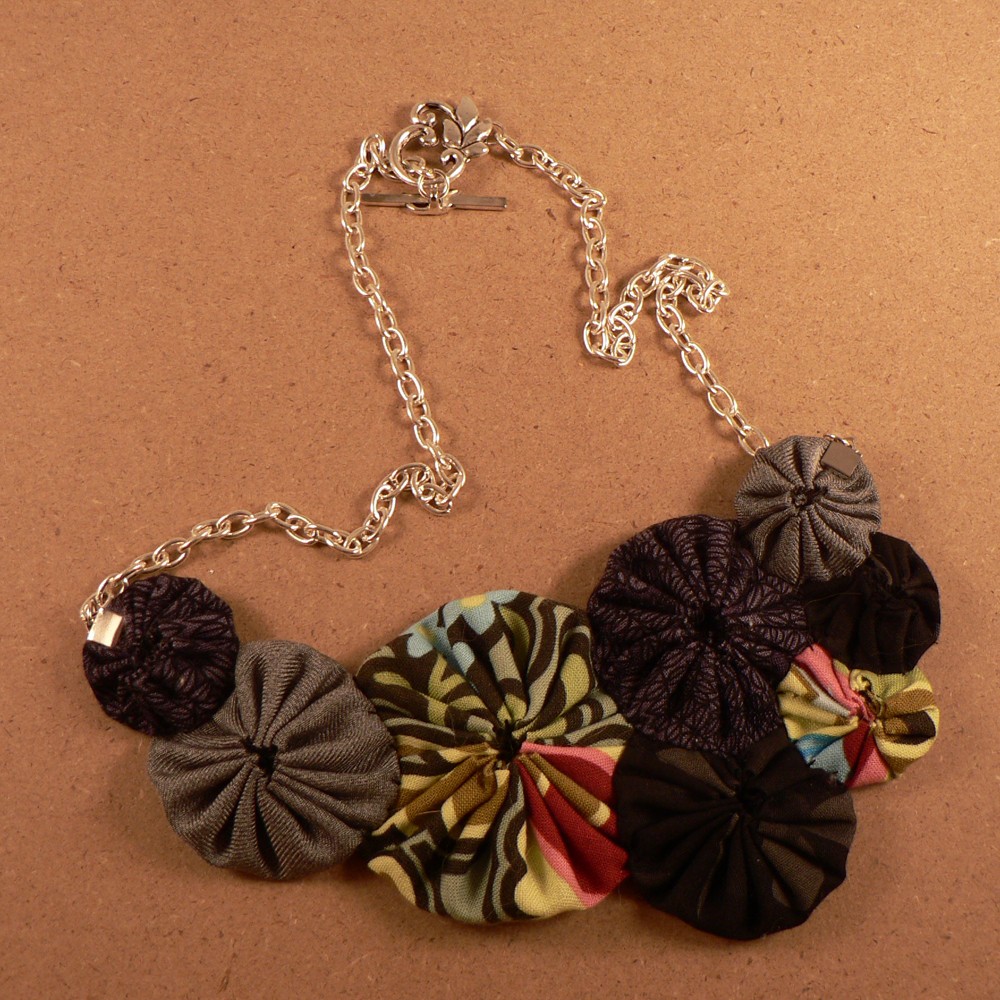 on new years day, i made things - necklaces and button rings, bobbypins. the following day, i took and edited some terrible photos. january 3, 2007, i opened up my new etsy shop. things have never really been the same since. there have been ups and downs but six years later, i still really love yoyos. i still daydream about everything i can do with them and get excited whenever i see someone doing something new and awesome with them. they are so simple, so beautiful and so full of possiblity. 2013 is going to be a big year for yoyos in my world. stay tuned.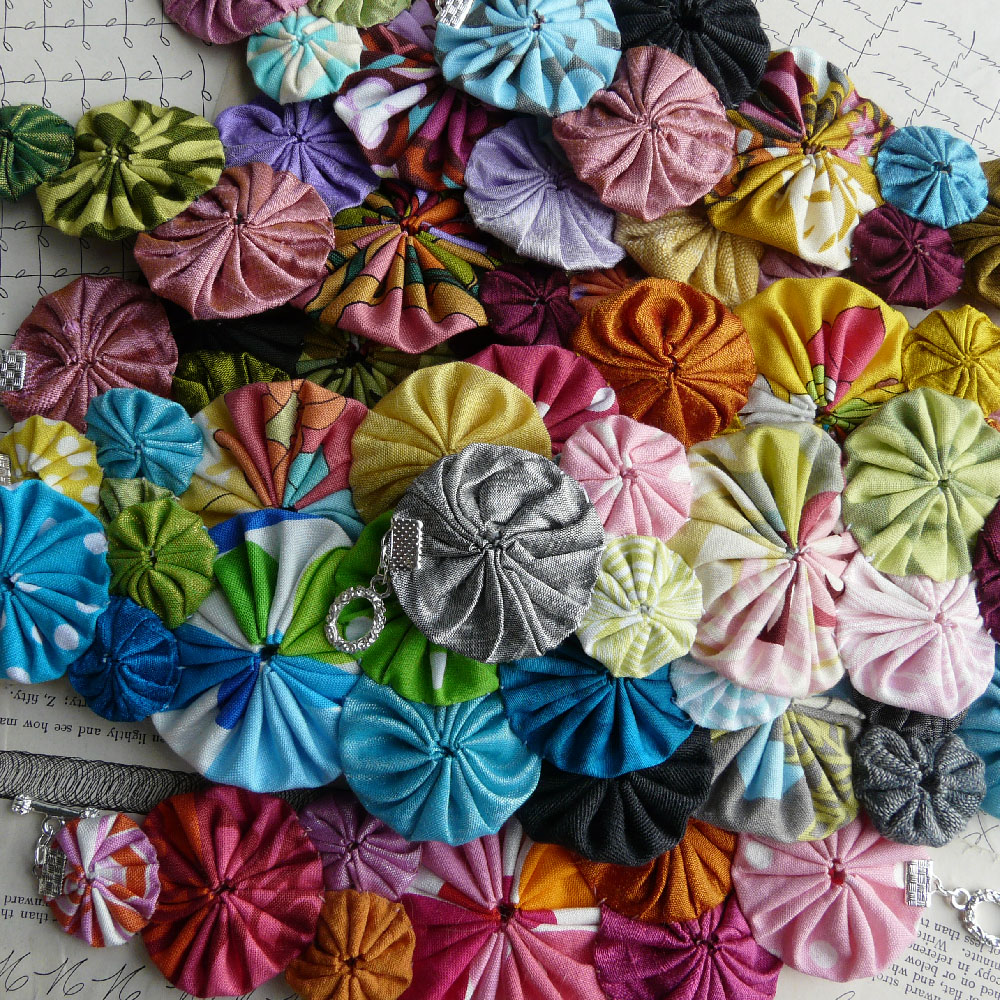 in the meantime, i'm celebrating six years of cookoorikoo with a sale. everything in the shop is 50% off through sunday. go ahead, buy yourself something pretty. you know you need more yoyos in your life.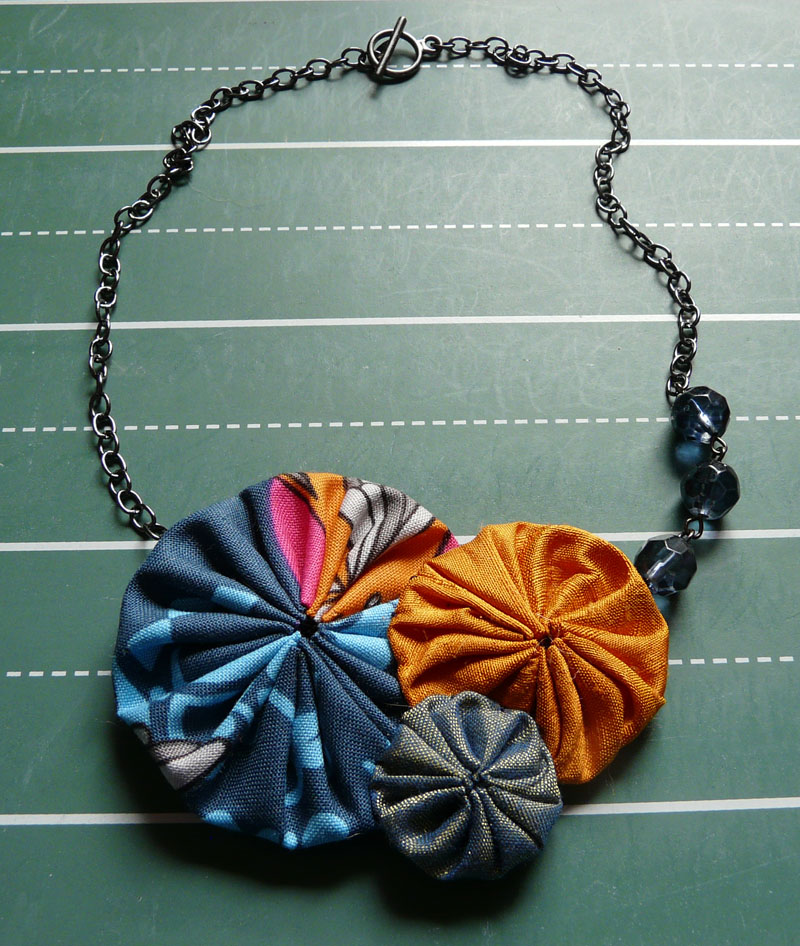 thanks for an awesome six years!
Posted in:
|
permalink
|
3 comment(s)