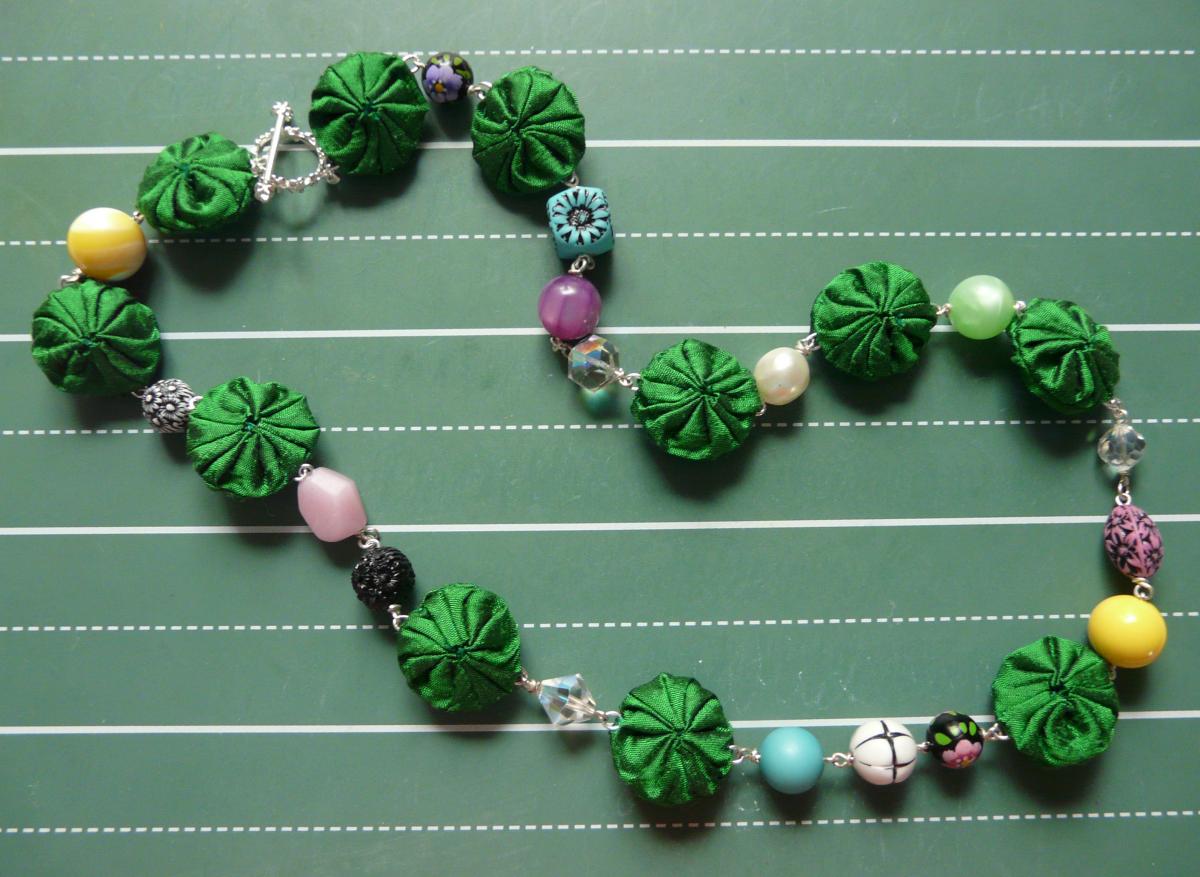 i've had this idea rattling around in my head for months and months. i drew it out a few times and would daydream about how lovely it would be. wouldn't it be great if i could make yoyos like beads? wouldn't it be so pretty if i could use the yoyo "beads" with actual beads and make a whole necklace?
i was certain i could make it work and that it would indeed be beautiful but i felt like my wire wrapping skills were not up to par. i know how to do it but it never looks as good as kateri's. (i've actually talked to a few people who make jewelry who agree - her wire wrapped beads are the best.) i told her this and asked her if she'd give me a lesson. she did (because she's awesome like that) and i was off and running. i spent an entire day making the yoyos, wrapping the beads, assembling the necklace, checking the balance, taking it apart and putting it back together again. it was worth it, i think.
this first one is mine, all mine. but i did make a bracelet using the same technique and i'm betting there will be more pieces like this in the shop in the weeks to come. because you know what's fun? making something new!
Posted in:
|
permalink
|
2 comment(s)