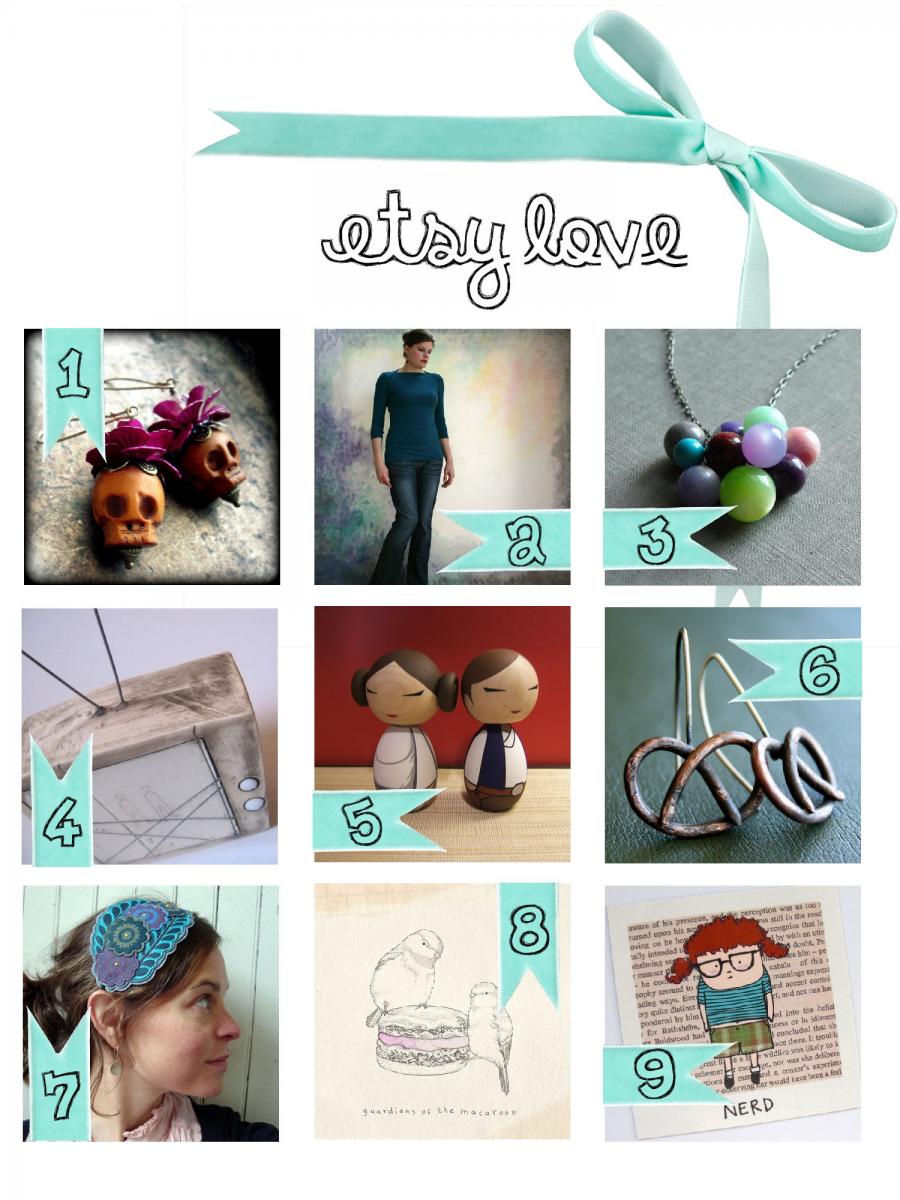 things i currently can't stop visiting on etsy:
1. death becomes her earrings by talula 2. kate bamboo made-to-measure shirt by ureshii 3. bubbles necklace by urban legend
2. two people tv set by vicki hartman clay 3. princess and pilot kokeshi dolls by temple7e 4. german pretzel earrings by olive and gold
7. bathilde band by candy thief 8. guardians of the macaroon by little doodles 9. nerd girl magnet by simply cute by karin
also, i LOVE pugly pixel. katrina is a generous and mad creative genius. the velvet ribbons and bows above are from her latest set available here. more are available if you buy her premium membership & i am here to tell you, its worth the $5 a month!
Posted in:
|
permalink
|
0 comment(s)