a stuff my friends make edition
kateri made these while sitting on my couch. i got to see this magic happen up close and personal and they are awesome.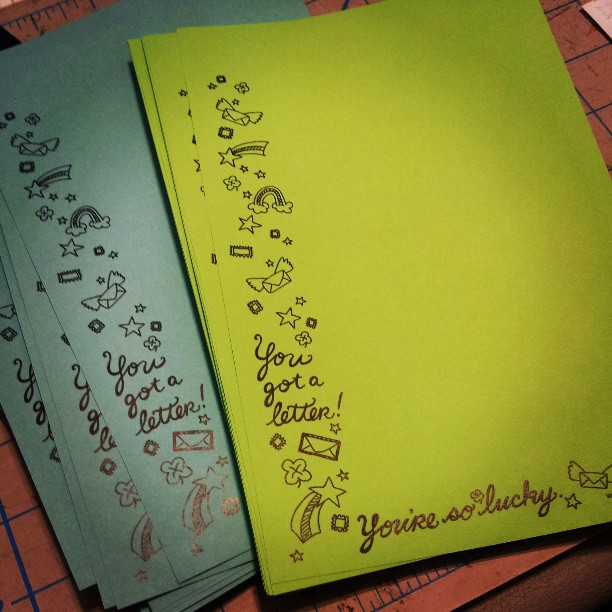 over at letter writers alliance, there's a nifty free stationery design that donovan designed.
the ladies at ureshii introduce some lovely new designs. this is my favorite.
diane kept showing bits and pieces of her new plush line on instagram. i was dying to see the final product. i was not disappointed!
lillyella is back! yay, nicole! <kermit flail>
Posted in:
|
permalink
|
0 comment(s)