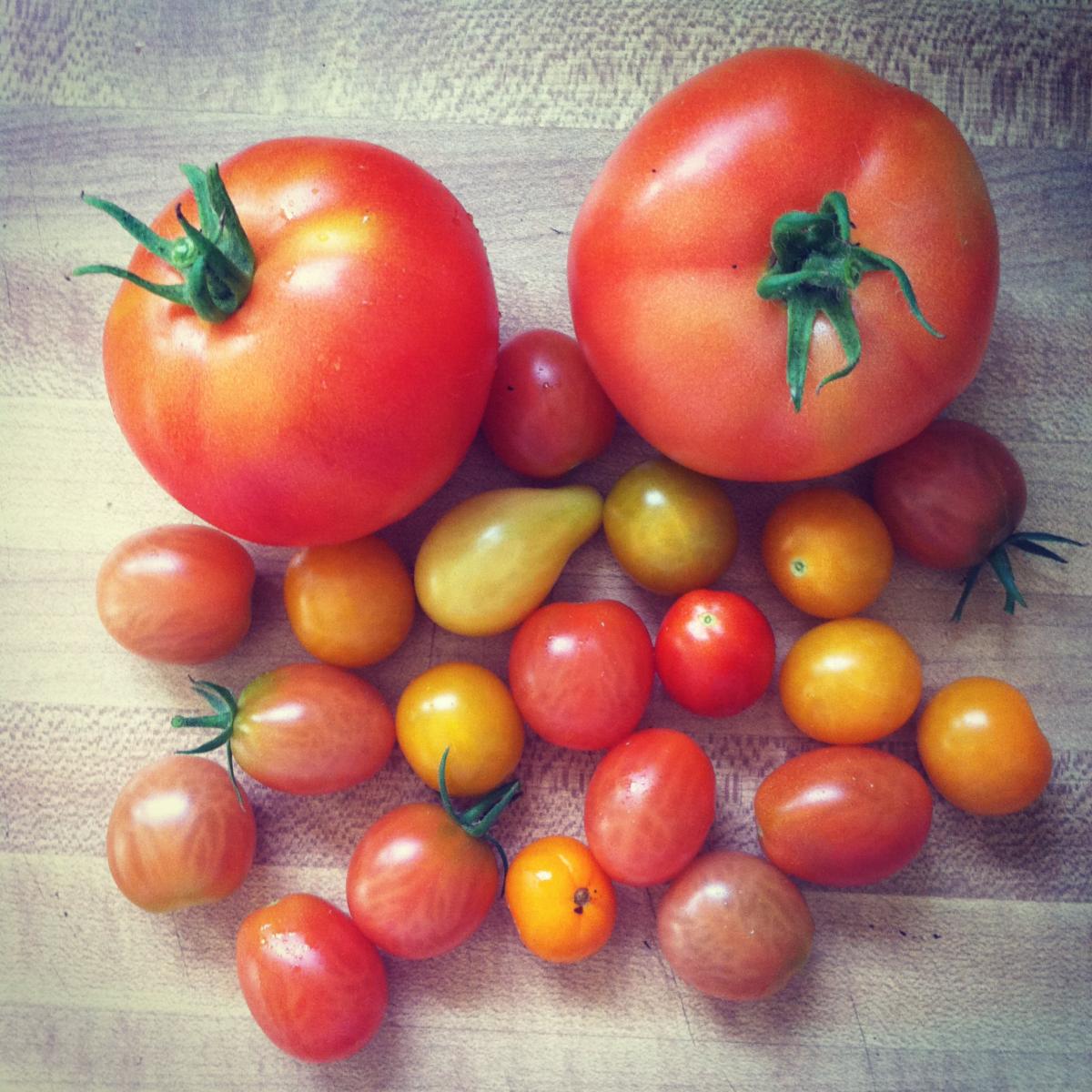 we planted ten tomato plants this spring. while that may seem excessive, let me assure you that it is NOT. i love tomatoes. there is nothing better than reaching toward a tomato vine, having a ripe tomato just drop into your hand, holding it up to your nose and after you are satisfied that you've smelled that that glorious smell long enough, taking a bite. because of this habit of mine, a third of the tomatoes don't even make it in the house.
last summer i probably ate a pint of market bought sun golds every other day. this summer i've been picking a pint of those every single day. there's been a lot of salsa making. i've whipped up a batch of tomato butter. i've made a few tomato tarts. i'm going to try this recipe for tomato paste and when the cleanse i'm currently in the home stretch of (day 15 of 21), i'll be trying more than a few of these recipes.
any favorites i should try?
Posted in:
|
permalink
|
0 comment(s)