nancy and andy, the duo also known as circa ceramics, got hitched this summer. they woke up one day and decided it was time, went to city hall and did it - totally low key and awesome.
but they are beloved and there was a group of us who wanted to celebrate. and i wasn't going to pass up the opportunity to make my first wedding cake.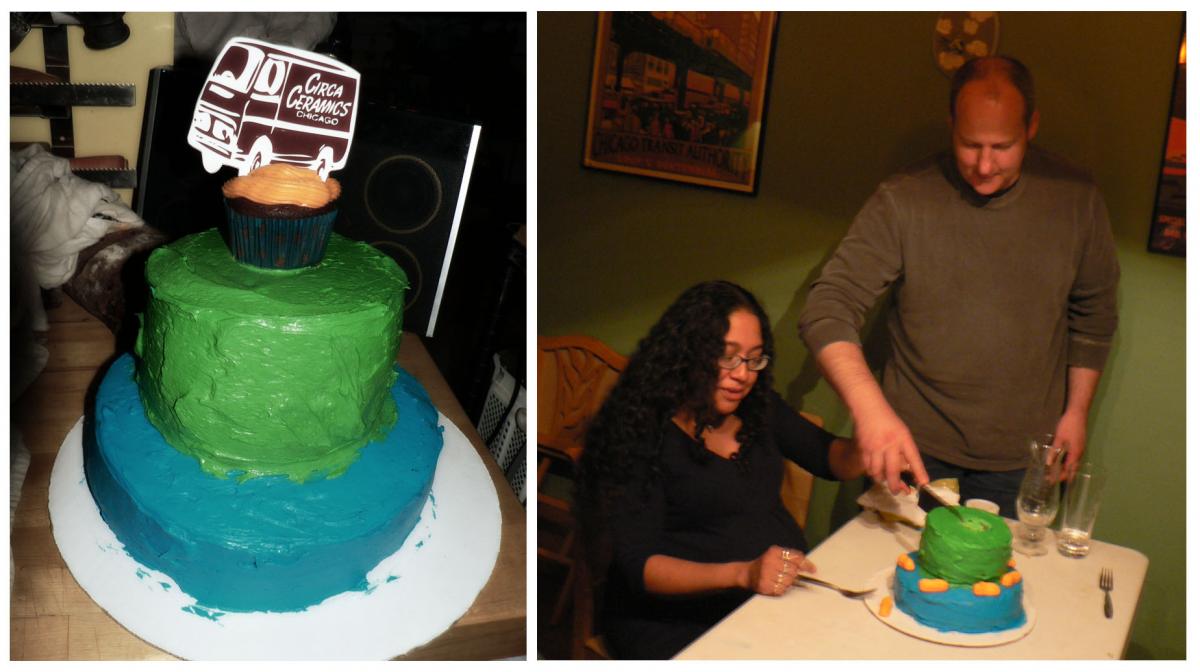 its a little janky. the frosting was darker than i'd hoped for. but it tasted amazing. (the layers were sour cream chocolate - my own recipe, and my favorite yellow cake recipe) and how great is the topper? (shawn made a shrinky dink version of their logo, the demon van.) they were happy. and so were we.
Posted in:
|
permalink
|
1 comment(s)