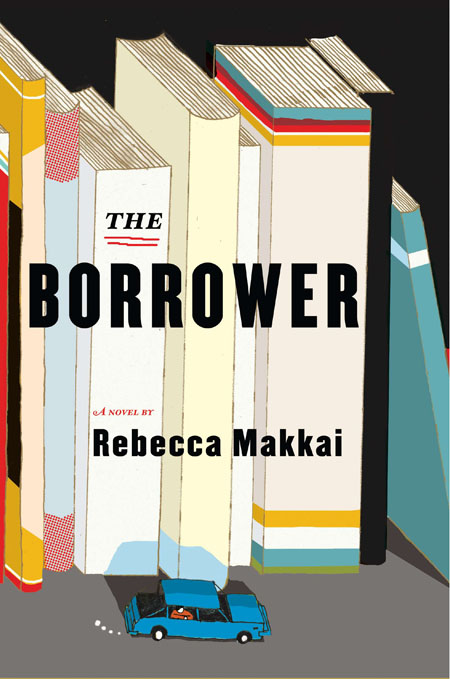 my mom says her proudest moment when i was young was also mine. it was when i got my adult library card. i had to write a letter to the library director asking special permission because i was nine and had read all the books in the children's department and i was DYING to check out books from upstairs but you needed to be 12. so, permission was granted and on that day i showed my shiny new library card to everyone i saw. strangers heard about how i had to ask permission but now i could check out whatever books i wanted.
and i did. my mom never really monitored my reading, probably because my grandfather monitored hers so closely. so, when eleven year old shana wanted to read every book ever written about rasputin, she just shrugged. she was just happy i loved to read so much.
i tell you this so you understand i am biased when i say i LOVED the borrowers by rebecca makkai. anyone who grew up in libraries or with their nose in a book would. lucy, the book's narrator, works in the childrens' department of the library in hannibal, missouri. she loves books and she clearly loves kids who love books. her favorite kid is ian, who she ends up accidentally kidnapping. there is a lot more to the story and so many lovely bits of writing. the book felt a bit like a love letter to libraries. there was a paragraph about old school borrower cards that almost made me weep. seriously, i loved this book.
toward the end of the book, lucy said "i do still believe that books can save you." me too.
Posted in:
|
permalink
|
0 comment(s)