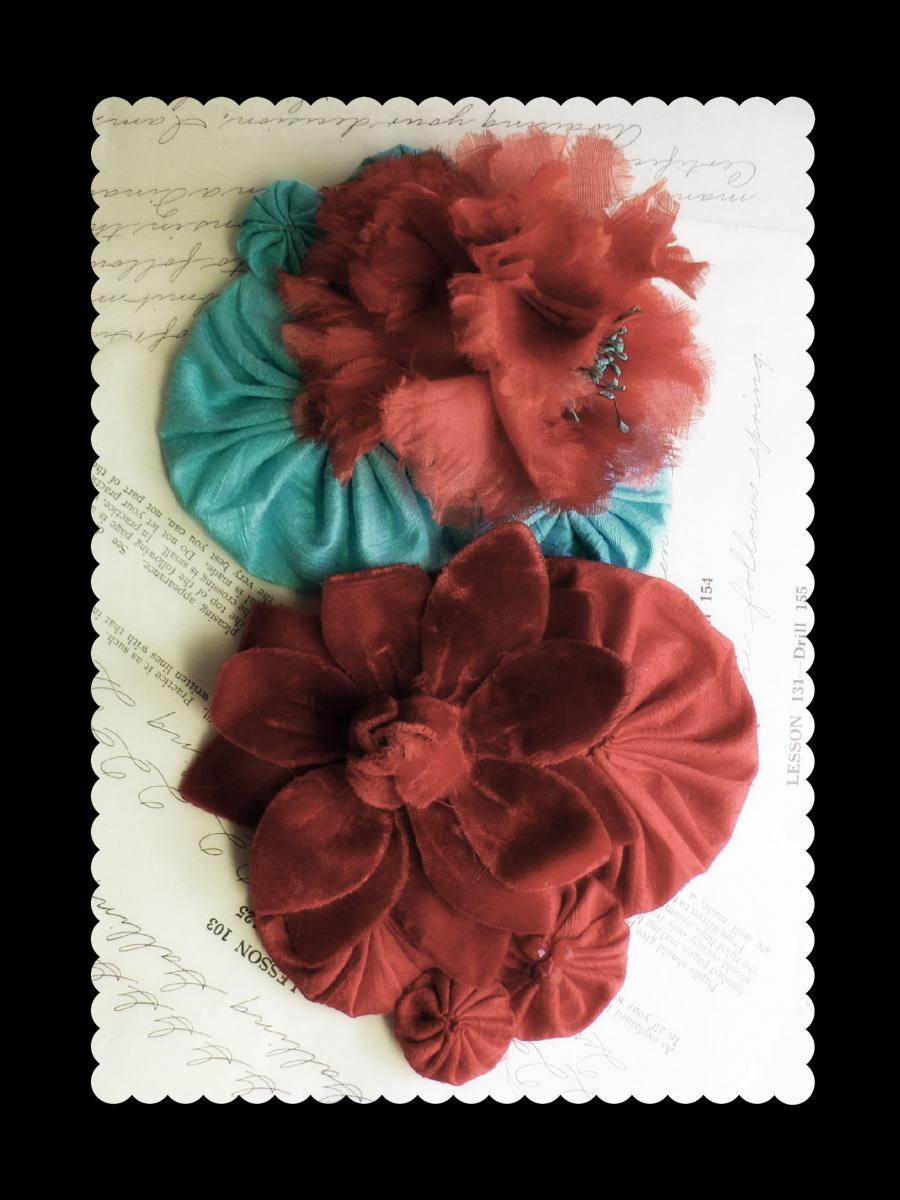 i went to the antique store on friday and won the millinery flower lottery. red velvet, black and white silk, red silk with aqua pistils, white cotton, purple velvet... there was a large bowl filled to the brim and i emptied it. completely. it spent $60 and walked away with a giant paper bag stuffed with what felt like air.
vintage millinery flowers are so delicate and beautiful. sometimes it takes me a little while to figure out what i could possibly make that would be worthy. but the red flowers above? i knew right away. but these were some of the most oddly constructed flowers i've ever used. that presented a design challenge that took me the better part of the day to overcome.
however, i am quite pleased with the results.
Posted in:
|
permalink
|
0 comment(s)