a list...
i had my eyebrows sugared. this may be oversharing and seem like not really a big deal but trust me, it was. i haven't had them waxed in about a year and had been extra lazy with the tweezing.
monkey was extra cute. exhibit a:
as i mentioned before, i left the house. since it feels like all i've been doing is watching bad television and preparing for crafty wonderland, it was nice. and sunny.
itunes shuffle gifted me with a mobile dance party during my errands. it was most excellent.
kateri & i watched more eerie, indiana while chatting on the phone.
i set up my next tattoo appointment.
i ate a croissant. never a bad thing.
did i mention the sun?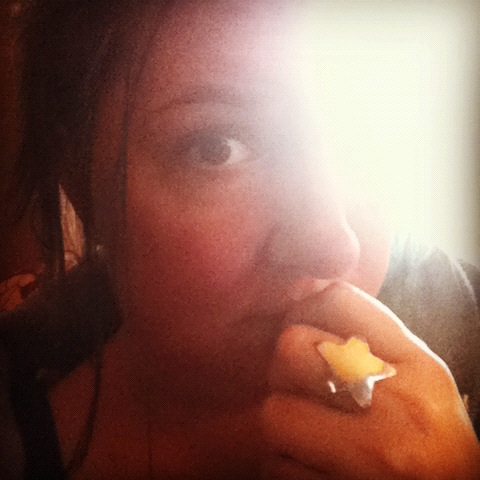 Posted in:
|
permalink
|
2 comment(s)