when i first heard of to write love on her arms, i thought it was an amazing organization and i wished they'd been around in 1991, when my best friend in high school attempted suicide.
people i love have suffered with depression, contemplated suicide, committed suicide. i have watched as people i love struggled with changing doctors, changing medications. i have held the hand of someone i adored when they were hospitalized in a psychiatric ward. i have seen lives and relationships destroyed.
i have struggled with my own mental health, although not to the same degree as other members of my family. i am not alone. i have a good therapist. i have a loving family and the most supportive husband and group of friends you'll ever meet.
that is part of what to write love on her arms is about, reminding people they are not alone. they are "a non-profit movement dedicated to presenting hope and finding help for people struggling with depression, addiction, self-injury and suicide. TWLOHA exists to encourage, inform, inspire and also to invest directly into treatment and recovery." the part of their vision statement that struck me the most was this: "we live in a difficult world, a broken world. my friend byron is very smart - he says that life is hard for most people most of the time. we believe that everyone can relate to pain, that all of us live with questions, and all of us get stuck in moments. you need to know that you're not alone in the places you feel stuck."
it reminded me of something my grandma used to say - "its hard to be little people." it was one of the sweetest things i remember her saying when i was younger. although as i've grown older i've realized its hard for all people, big and small.
the best thing we can do for those around us, those who know suffer and those we may not know are suffering, is to let them know they aren't alone, that they are loved.
when rachel wrote asking people to participate in TWLOHA day, i knew i was in.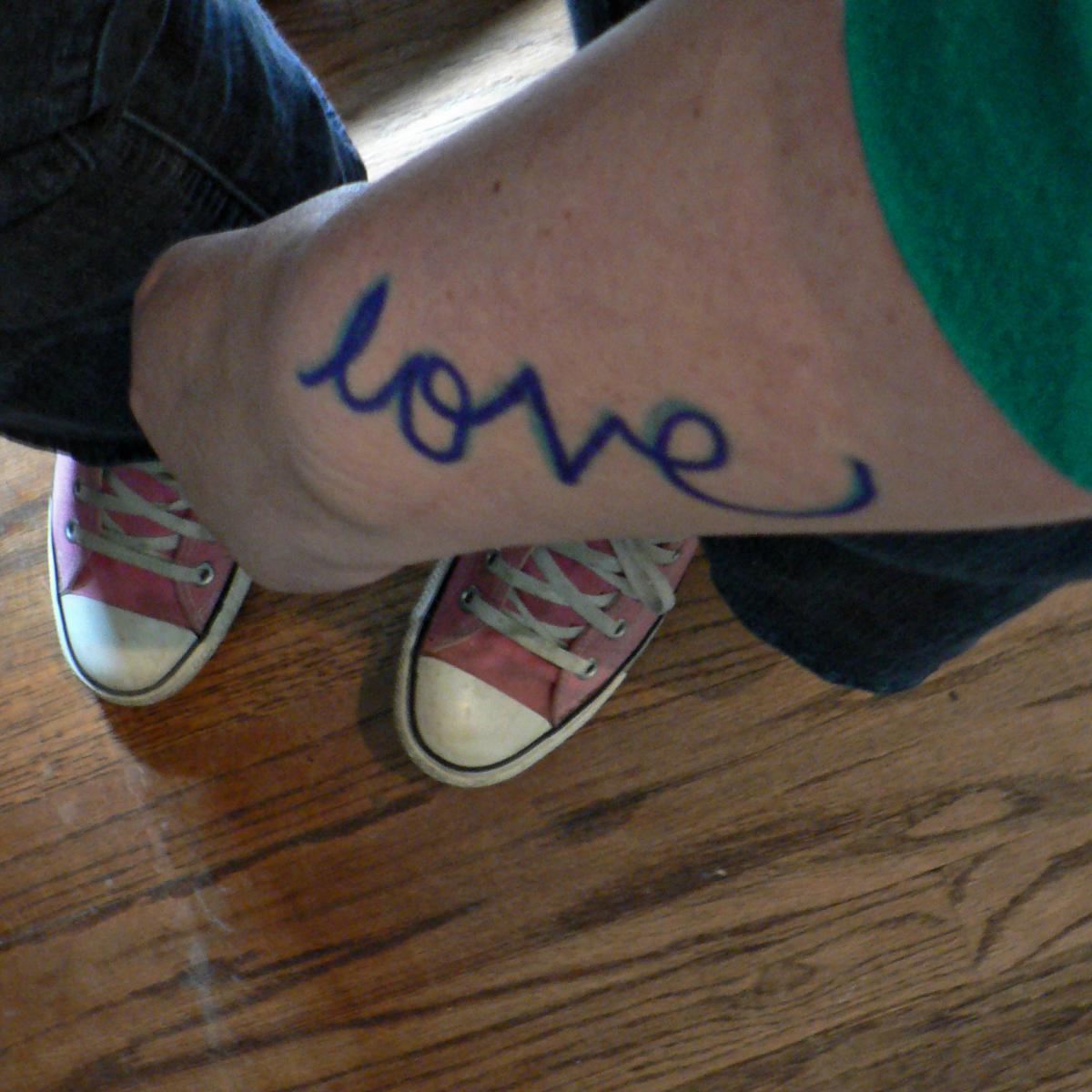 you should be too. write love on your arm. let people know you're there. because none of us are alone.
Posted in:
|
permalink
|
0 comment(s)